Artists
Louise Lawler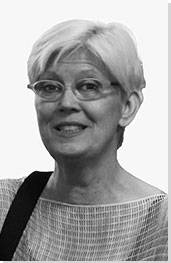 Born: 1947 - Bronxville, NY

"A work of art is produced by many different things. It isn't just the result of an unencumbered creative act. It's always the case that what is allowed to be seen and understood is part of what produces the work. And art is always a collaboration with what came before and what comes after you... No work is really produced alone."
Summary of Louise Lawler
Training her camera on art's display and consumption, Louise Lawler combines elements of Institutional Critique and Conceptualism to probe and question the values of authorship and ownership in the art world. A member of the Pictures Generation, Lawler herself has adopted the term pictures to describe examples of her work, itself indicative of the way in which her practice has always deemphasized its authorial claims, inviting a question of who ultimately may assert the right to an artwork once it has left the artist's studio. Aside from her signature photographs, often taken behind closed doors of art collectors' private residences, auction houses, or museums, Lawler's oeuvre has from the start included such ephemera as matchbooks, glass paperweights, engraved tumblers, or phonograph records - all an intrinsic part of her larger emphasis on art production's inseparability from the world of commodities and commercial exchange.
Key Ideas
Lawler's work questions the traditional notion that any image - much less that any photograph - may ever be conceived of as having one stable, definitive, and unalterable meaning. Emphasizing the contexts of display and circulation, she highlights the unintended meanings that artworks accumulate in the process of their reception.
In giving her works such titles as Arranged by [name of collector], Lawler questions not only her own position as a creator of an image, but also the authorship of the (often famous) artists whose works appear in her images, reflecting the broader postmodernist questioning of the singular art object.
Drawing on the inadvertent ironies of domestic display of artworks, Lawler dispels the idea that art can be kept separate from the implications of the marketplace, instead portraying its inevitable condition as a commodity exposed to the same patterns of circulation and display as any other product.
Questioning the status and role of photography as artwork, documentation, and tool of communication and persuasion, she belongs to the Pictures Generation whose pioneering methods have radically transformed the way in which this medium came to be understood, as well as its place within the art world at large.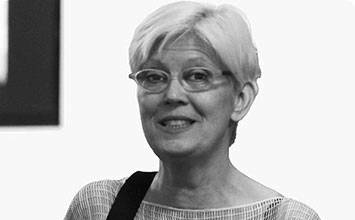 Emerging in an art world dominated by postmodernist theories, particularly ones that questioned the central role that the author plays in a work's reception such as Roland Barthes' 1967 text 'The Death of the Author', a key part of Lawler's practice is to question authorship. This is reflected in her own relationship to the work's reception and promotion in which she attempts to refuse celebrity and maintain a distance between her biography and her practice. As such, there are few interviews with her and writings on her work tend to eschew biographical information, meaning that although she has talked about her work with critics, she rarely offers reference to her private life. Therefore, a biography of the artist is difficult to assemble and focuses unusually on the facts of her professional practice more than her personal life.
Important Art by Louise Lawler

The below artworks are the most important by Louise Lawler - that both overview the major creative periods, and highlight the greatest achievements by the artist.


Artwork Images

Untitled (Swan Lake Invitation Card) (1981)

Artwork description & Analysis: Lawler's interest in all aspects of the art world started in her early career and included attention to the ephemera that help to frame and promote it such as invitations, posters, and matchbooks. Here, the artist issued a direct invitation to Swan Lake by the New York City Ballet to a mailing list of art world figures, printed in an elegant serif font which adopts the visual language of promotional documents of this kind. Unconnected with the performance, this invitation was unauthorized, a fact asserted where on the bottom right hand side in place of an instruction to admit the invitee, Lawler's invite states 'tickets to be purchased at the box office'. Offering none of the status normally associated with being invited to cultural events, instead it offers the invitee the chance to attend as the guest of someone with no authority, who can grant them no tangible privileges over any other non-invited guest.

However, even though on an official level the invite changes nothing, it still mediates the experience of those going at Lawler's invitation, creating a community of her guests in amongst the other theatre-goers. As curator Douglas Eklund suggests: 'Lawler's gesture recast the quintessential uptown "elitist" event as a conspiratorial, wittily invisible infiltration of a black-tie audience with double-agents, who would naturally oscillate between viewing the performance through Lawler's "quotation marks", as it were, and succumbing to the guilty pleasure of watching the ballet'. Here an act of appropriation is at work, not only of the visual language of the invitation, but of the ballet itself, claiming tenuous ownership of this particular performance. Her photograph, Swan Lake, Lincoln Center, taken from her seat at the performance further asserts this, acting as an index of her presence.. Through this appropriation, Lawler draws our attention to the networks through which culture operates, using the techniques of conceptual art in order to examine the construction of audiences and reception, and the ways in which cultural capital operates.


Artwork Images

Arranged by Barbara and Eugene Schwartz (1982)

Artwork description & Analysis: Arranged by Barbara and Eugene Schwartz comes from one of Lawler's earliest exhibited series of photographs documenting domestic and institutional display of works of art. With the image centered on a doorway that leads between rooms, we can see Cindy Sherman's Untitled No. 88 (1980) and Untitled No. 100 (1982) hanging in a room visible through the open door, and an abstract landscape that hangs on the wall next to the entrance. Neither work is named by Lawler, instead the collectors Barbara and Eugene Schwartz are credited for having arranged the work, given prominence in the title as active creators of the scene on display. By shifting the viewer's focus from the artist to the collector, the artist makes visible the ongoing reception of art work, presenting this display to the viewer in a way that puts the work into the context of both its exchange value and its cultural status. No longer property of their creator, they instead are seen here as representative of their owner's tastes and personality.

Although this act of representing works of art as they are displayed in collectors' homes is clearly concerned with the ways in which collecting and arranging change the meanings of artworks, Lawler's position on this remains indeterminate. She resists easy indictment of the ways in which artworks become commodified through the market and instead focuses attention on the question without attempting to resolve it. With her selection of a view of the Schwartz's presentation of their collection, framing becomes a major theme; the thin rectangular frames that sit around Sherman's photographs are echoed by the doorway, making the domestic spaces intrinsic to the display of the work. The question of art's status as decoration is certainly in play here, but is by no means resolved; the artwork is not degraded by its context but is mediated by it, framed and re-presented by its proximity to other work and the interior domestic space in which it is placed. Furthermore, the works on display frustrate attempts to draw simple conclusions about what is being said in Lawler's photograph. Barbara and Eugene Schwartz were eminent collectors of the Pictures Generation, collecting work from Sherman, Sherrie Levine, Richard Prince, and Lawler herself. That Lawler focuses on the collection of patrons to herself and her contemporaries implicates the artist in the very networks that she reveals. This is typical of her attention to the systems through which art operates, not didactic in the same way as practices of Institutional Critique were made in the 1960s and '70s by artists like Hans Haacke, Lawler's work remains ambiguous and open, raising questions about art that remain unresolved.

Gelatin silver print - Private Collection


Artwork Images

Pollock and Tureen, Arranged by Mr. and Mrs. Burton Tremaine, Connecticut (1984)

Artwork description & Analysis: Developing her consideration of the nature of collecting, in 1984 Lawler took her iconic image, Pollock and Tureen, Arranged by Mr. and Mrs. Burton Tremaine, Connecticut. Two years after her first solo exhibition at Metro Pictures gallery in New York, the artist was granted full access to the Connecticut house of collectors Burton and Emily Tremaine who had amassed a significant collection of modern and contemporary masters as well as valuable antiques. Pollock and Tureen considers the ways in which these interact, putting Modernist painting and its associated claims for formalist purity (made by critics such as Clement Greenberg) into relationship with decorative objects associated with the upper classes.

Working with a 35mm camera and natural lighting available at the site, Lawler's photograph is divided into two, the tureen - an 18th century Chinese porcelain dish designed for serving soup - is shown in full whereas Jackson Pollock's Frieze (1953-55) is sharply cropped, as artist Andrea Fraser suggests looking like 'little more than apocalyptic wallpaper'. In Lawler's presentation this important work of modern art, which was one of Pollock's last all-over canvases completed in the year before his death, is pushed into the background. It becomes yet another ornament amongst the many trinkets of wealth lined up in their opulent surroundings, a symptom of the taste of a collector couple whose class position is suggested through the title in which they are named Mr and Mrs Burton Tremaine. Inviting us to question the relative cultural value of the objects shown, the focus on the tureen rather than the canvas leads to a sense that Pollock's work has been rendered kitsch by its owners, reduced to the status of decoration in the same way as the overly ornate serving dish. Now recognized as one of the artist's most important works, Pollock and Tureen presents one of the best examples of what the historian George Baker has referred to as Lawler's "project of continual re-presentation - not representation - but the openness of the artistic object to be re-presented again, and to become different in that re-presentation".

Silver dye bleach print - The Metropolitan Museum of Modern Art, New York City
More Louise Lawler Artwork and Analysis:
Influences and Connections
Influences on Artist
Artists, Friends, Movements
Influenced by Artist
Artists, Friends, Movements

Interactive chart with Louise Lawler's main influences, and the people and ideas that the artist influenced in turn.
View Influences Chart


Influences on Artist

Louise Lawler
Years Worked: 1970 - Current
Influenced by Artist

If you see an error or typo, please:
tell us
Cite this page

Content compiled and written by The Art Story Contributors
Edited and published by The Art Story Contributors
" Artist Overview and Analysis". [Internet]. . TheArtStory.org
Content compiled and written by The Art Story Contributors
Edited and published by The Art Story Contributors
Available from:
First published on 12 Mar 2018. Updated and modified regularly.


[Accessed ]