Movements, Styles, and Tendencies
Viennese Actionism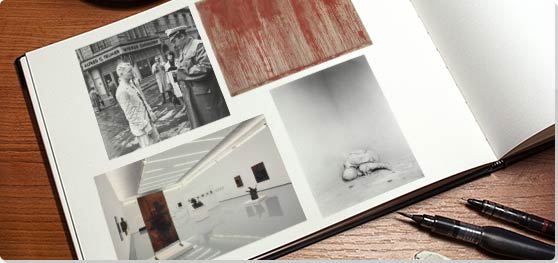 Viennese Actionism
Started: Early 1960s
Ended: 1971

"I don't attempt to create a beautiful, aesthetic image of people... I accept reality, which is still beautiful and true even when it is ugly."

Summary of Viennese Actionism
The term Viennese Actionism refers to a violent, radical, and explicit form of performance art that developed in the Austrian capital during the 1960s. Mainly consisting of four members, the group collaboratively staged, filmed, and photographed graphic performances - or aktions as they called them. They used their work to make taboo-breaking, often illegal, and sometimes repellent statements that expressed violent dissatisfaction with what they saw as the uptight, bourgeois government and society of post-World War II Austria. The Actionists thought Austrians were suppressing memories of the unspeakable atrocities committed by the Nazis in their country, and were trying to force people to face these traumas head-on through their art.
Key Ideas
Actionists were frustrated by what they saw as the limits and conventionality of abstract painting. Instead of paint they used organic materials such as blood, urine, milk, and entrails; instead of canvas they used naked bodies as 'sites' or 'surfaces' in their carefully controlled performances.
Memories of life under the Nazis had a huge psychological impact on members of the group. They thought Austrians - especially the Viennese - were trying to suppress the role they had played in the crimes committed under the regime, and wanted to use their practices to force society to confront itself.
Sigmund Freud was a touchstone for the group. It was in Vienna that psychoanalysis was born, and the Actionists echoed this symbolically by using their performances to exorcise their own traumatic experiences of WWII.
The group were prepared to act illegally in pursuit of their art: Hermann Nitsch, for example, was arrested and imprisoned numerous times for breaking Austrian indecency laws by masturbating and enacting violent sexual scenes in his performances. It was through pushing their aktions beyond legal limits that they cemented their reputation as the most extreme of 20th century Performance artists.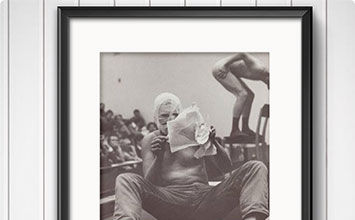 Beginnings:
At the dawn of the 1960s, Vienna was in a broken state after being ravaged by two world wars, and the city's art scene was not a very large one. Its heyday as a center for the artistic avant-garde before the outbreak of the First World War in 1914 was long over, and artists who had been active during that period such as Gustav Klimt, Egon Schiele, and the artists and designers of the Wiener Werkstatte were long dead. Some of the Actionists, however, would later cite these early-20th-century artists as direct influences in part because they had also rebelled against the status quo and were not afraid to offend. Rudolf Schwarzkogler, for example, was inspired by Schiele's distorted paintings of figures to make his morbid, staged photographs featuring corpse-like bodies.
Important Art and Artists of Viennese Actionism

The below artworks are the most important in Viennese Actionism - that both overview the major ideas of the movement, and highlight the greatest achievements by each artist in Viennese Actionism. Don't forget to visit the artist overview pages of the artists that interest you.


Artwork Images

Ana (1964)

Artist: Gunter Brus

Artwork description & Analysis: This 3-minute silent film is the first Aktion by Brus, in collaboration with his wife Anni, and filmed by Kurt Kren. Completed four years after he dropped out of his formal education at a time when he had become more interested in the act of the painting than in the finished product. In choppy, disorienting scenes, the viewer sees various shots of a female nude (his wife) and the face of a male figure (himself), scenes of an interior (possibly studio or house) that include a cluttered table and a bicycle. Paint is smeared and thrown in such a way as to suggest blood (though the film is black and white, so this is an impression as the color of the paint cannot be confirmed) and violence. Compared to some of their later work, this Aktion is fairly benign though the affect on the viewer would have been one of disorientation and shock because of the filming technique and the implied violence/chaos.


Artwork Images

Piss Aktion (1969)

Artist: Otto Muehl

Artwork description & Analysis: Muehl first performed his Piss Aktion, in which he stood naked and urinated into fellow actionist Gunter Brus's mouth live on stage, at the Hamburg Film Festival in 1969, and it is remembered for its intentional and extreme violation of society's norms. Piss Aktion is one of the most notorious demonstrations of art merging with life and breaking free of the walls of the art museum - a definition that was advocated by the Actionists and the other performance movements of the '60s and '70s (such as Happenings and Fluxus). In the obscene daring of Piss Aktion, Muehl was moving beyond what he referred to as the more 'bourgeois' Happenings into what he labeled 'direct art', in which he used bodily functions (such as urination) as tools for expressions of intense, pent-up energy and taboo-breaking.


Artwork Images

Action Number Six: Vienna Walk (1965)

Artist: Gunter Brus

Artwork description & Analysis: Vienna Walk was one of Brus's best-known aktions and his first completely public performance. It consisted of the artist walking through the center of Vienna dressed as what he called a 'living painting' with his body painted entirely white with crude black 'stitching' dividing it and his suit into two halves lengthways. It is particularly important to the history of performance art because the photographs that document it - taken by the artist's friends and collaborators - have created such a strong myth around what really happened on the day, and are considered some of the first records of performance art to have become artworks in their own right. Revealing the work to unsuspecting passers-by rather than to viewers who came intentionally to a gallery or performance space for a pre-advertised event also continued the Actionist ethic of liberating art from the traditional gallery or museum, as well as forcing ordinary members of the Austrian public to come face-to-face with highly controversial art they might otherwise have made an effort to avoid. The work paved the way for future artists to perform to an unsuspecting public on the street.

Black and white photographs - Museum of Modern Art Ludwig Foundation Vienna
More Viennese Actionism Artwork and Analysis:
If you see an error or typo, please:
tell us
Cite this page

Content compiled and written by The Art Story Contributors
Edited and published by The Art Story Contributors
" Movement Overview and Analysis". [Internet]. . TheArtStory.org
Content compiled and written by The Art Story Contributors
Edited and published by The Art Story Contributors
Available from:
First published on 13 Oct 2015. Updated and modified regularly.


[Accessed ]