Artists
William Glackens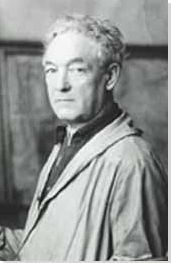 Born: March 13, 1870 - Philadelphia, Pennsylvania
Died: May 22, 1938 - Westport, Connecticut

"The man with something to say is an important man in art - in fact, the only man who may claim the title of artist. The manner of his expression matters very little. That will take care of itself. The man with something to say generally says it pretty well."

Summary of William Glackens
William Glackens invigorated American painting from its Eurocentric, tradition-bound academicism, bringing the observational skills learned as a newspaper illustrator to new urban subjects. One of the first American artists to find success without training in Europe, Glackens's attention to color and expressive brushwork, along with his willingness to experiment, marked a turn towards modernism. A founding member of the group of artists known as "The Eight," also referred to by critics (and later, scholars) as the Ashcan School, Glackens differed from his colleagues by focusing more on scenes of leisure and entertainment rather than the slums of the Lower East Side. He was also unapologetic of his admiration for European painting and popularized the quick brushwork and bright palettes of the Impressionists among American audiences.
Key Ideas
Although he did not self-identify as part of the Ashcan School, Glackens's attention to ordinary, modern, urban subjects and their unidealized presentation connects him to the core tenets of that movement. In documenting his world, he also incorporated the style of the Impressionists, as well as their interest in contemporary, urban leisure.
An admirer of French Impressionism, Glackens adopted the free brushstroke and brilliant color of his role models. Known as the "American Renoir," he reinterpreted the Impressionist focus on modern Paris by depicting similar scenes from 20
th
-century New York. Rather than cafe culture and the boulevard, he painted nightclubs, department stores, and crowded slums. His version of these scenes, captured with a sense of immediacy and freshness, helped to popularize an
American Impressionist
movement.
An active planner and participant in several groundbreaking art exhibitions, including the Macbeth show of 1908, the Armory Show of 1913, and the Society of Independent Artists, Glackens created an important precedent for the display of art in the US and abroad.
A childhood friend of the businessman
Albert C. Barnes
, Glackens was instrumental in the formation of the Barnes Collection, one of the leading collections of modern art assembled by a single owner in the 20
th
century. In gathering works for Barnes, Glackens brought together works by European and American painters, allowing their mutual influences to be better understood.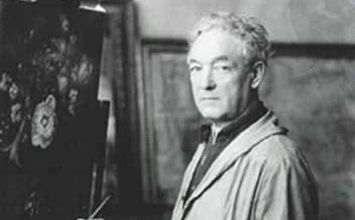 Williams Glackens was born the youngest of three children to Elizabeth and Samuel Glackens, a clerk and cashier for the Pennsylvania Railroad. While a family of modest means, Glackens was well educated, attending Central High School with future artists John Sloan and James Preston, and the future pharmaceutical inventor and collector Albert C. Barnes. Glackens, whose nickname in school was "Butts," showed a proclivity for art at an early age and often produced funny drawings and scenes of school life for the amusement of his fellow students.
Important Art by William Glackens

The below artworks are the most important by William Glackens - that both overview the major creative periods, and highlight the greatest achievements by the artist.

Hammerstein's Roof Garden (1901)

Artwork description & Analysis: Hammerstein's Roof Garden captures a fashionable entertainment venue, immediately placing the viewer in a specific and contemporary urban space. Such roof gardens were popular spots during the summer, when theaters were often closed due to the stifling heat. Recently opened by theater legend Oscar Hammerstein in 1899, this locale, the Paradise Roof Garden, was a popular destination for the sort of spectacular which we see here.

Positioning the viewer as a member of the audience, we see a row of fashionably dressed women who watch a pair of tightrope walkers. The costumes of the acrobats provide a jolt of color in an otherwise muted tonal palette. With this limited scene, Glackens gives us a sense of the immense space of the theater, its popularity, its clientele and its performances. Providing respectable entertainment, the presence of unchaperoned young women points to the modernity of this scene (previously, such unescorted adventures would have been unthinkable), further emphasized by the recognizable architecture and real-life locale.

This particular painting was one of his earliest to earn public acclaim. The work speaks to Glackens's preference for using familiar locations and scenes of contemporary life, the sort of modern genre painting that helped to establish his reputation. The subject matter and gestural brushstrokes would become hallmarks of his style, linking him to American Impressionism. Glackens would resist such categorizations, yet although he had focused on a cheerful scene of middle-class leisure, the observational and almost mundane quality of his subjects and representations also connect him to the Ashcan School.

Oil on canvas - Collection of Whitney Museum of American Art, New York, New York

Portrait of the Artist's Wife (1904)

Artwork description & Analysis: Glackens's depiction of his wife, Edith Dimock, blends tradition and innovation, updating the conventions of formal portraiture with an informality and honesty that mark it as modern painting. Formally attired, Edith appears in a black coat and hat with a long brown pleated skirt, seated next to a small table with white cloth on which sits a silver bowl full of fruit. Set against a dark background of loosely rendered brown and black brushstrokes, her face is turned slightly to the left as she looks out at the viewer. The nearly monochromatic palette and full-length composition recalls Édouard Manet's paintings of Victorine Meurent; Manet himself had looked back to Diego Velazquez, creating an art historical lineage that underscores the simplicity of this painting.

Portraits were an important part of Glackens's oeuvre, both artistically and financially. Yet in his refusal to idealize his sitter, he breaks with the expectations of portraiture to create a more modern portrayal. The artist depicted his new wife (they married the year of this painting) as she truly appeared, with her petite features, sharp nose, and small chin dwarfed by her heavily-draped garments. Compare this with the more idealized portrait of her, completed around the same time by the couple's friend artist Robert Henri.

Oil on canvas - Collection of Wadsworth Atheneum, Hartford, Connecticut

Chez Mouquin (1905)

Artwork description & Analysis: Mouquin's was a popular New York City restaurant at the turn of the century, frequented by theater-goers and the artists of Glackens's circle including Robert Henri. This recognizable depiction of the space, featuring known regulars on the social circuit, marks the painting as thoroughly contemporary. Indeed, critics at the time were dismayed by its frank portrayal of informal and co-ed drinking. The man seated at the center, James Moore, was a friend known for introducing his attractive young companions as his "daughters." While his stylishly dressed partner is unidentified, Glackens included his own wife in the mirrored reflection behind the couple.

Indeed, in depicting a nightclub and composing the canvas to feature the central figures in front of a mirror, Glackens referenced Édouard Manet's Bar at the Folies Bergere. While his work is far less complicated than Manet's there is a similar repetition of the ambiguous female focal point, the upper-class man on the periphery, a careful still life in the foreground and hints of a raucous environment in the reflected image of a mirror.

Even though this work was included in the 1908 Macbeth show that came to identify The Eight and the Ashcan School, this painting demonstrates Glackens's distinct approach to painting in its colorful palette and bourgeois subject matter. His interest in the fashionable nightlife is evident, as he presents these figures to the viewer without judgment or condemnation; they are his friends and contemporaries, elevated into the tradition of art.

Oil on canvas - Collection of The Art Institute of Chicago, Chicago, Illinois
More William Glackens Artwork and Analysis:
Influences and Connections
Influences on Artist
Artists, Friends, Movements
Influenced by Artist
Artists, Friends, Movements

Interactive chart with William Glackens's main influences, and the people and ideas that the artist influenced in turn.
View Influences Chart


Influences on Artist

William Glackens
Years Worked: 1891 - 1937
Influenced by Artist

If you see an error or typo, please:
tell us
Cite this page

Content compiled and written by The Art Story Contributors
Edited and revised, with Synopsis and Key Ideas added by Sarah Archino
" Artist Overview and Analysis". [Internet]. . TheArtStory.org
Content compiled and written by The Art Story Contributors
Edited and revised, with Synopsis and Key Ideas added by Sarah Archino
Available from:
First published on 21 Aug 2017. Updated and modified regularly.


[Accessed ]