Biography of Giorgione
Childhood
Giorgio da Castelfranco was born around 1477 in the small northern Italian town of Castelfranco Veneto, some twenty-five miles inland from the Republic of Venice. Passed down by posterity, the name Giorgione - "Big" or "Tall George" - tells us something perhaps about his physical stature while legend has tended to view him as a handsome and passionate young man. Yet so little is known about Giorgione, least of all his early childhood. From a document listing his possessions compiled shortly after his death, we learn the name of his father, Giovanni Gasparini, and that his mother (unnamed) died while Giorgione was a young child. He was raised by his stepmother, Alessandra, though we cannot tell from what date. Even Giorgio Vasari, author of the influential The Lives of the Most Eminent Painters, Sculptors and Architects (1550) offers no more than the observation that the artist was born of humble origins. But there can be no doubt that he was a prodigiously talented child given that, aged 13, Giorgione moved to Venice to take up an apprenticeship under one Giovanni Bellini, the pre-eminent Venetian master of the second half of the fifteenth century.
Education and Early training
A member of the esteemed Venetian artistic dynasty, that also included his father Jacopo and brother Gentile, Giovanni Bellini's late Renaissance style clearly exerted a strong influence on the young Giorgione. The application of color in Giorgione's paintings bear Bellini's influence though the student is thought to have quickly surpassed his master in technique and in the way he brought a greater sense of cerebral complexity to his work.
Mature Period
By the time Vasari published the second, enlarged edition of his Lives in 1568, his view of Giorgione seems to have shifted from a talented pupil of the Bellini family to a master in his own right. Vasari suggested indeed that Giorgione was responsible for a turning point in Venetian painting; that being an evolution in style, subject, and mood that marked the beginnings of the modern Venetian style. By 1507 his reputation was such that he was commissioned by the Venetian Republic to paint a large work for the centre of government, the Sala del Maggior Consiglio in the Palazzo Ducale, which unfortunately has not survived. A second state commission followed in 1508, when he decorated the façade of the Fondaco dei Tedeschi on the Grand Canal, assisted this time by Titian. The exact relationship between the two artists is unclear and in the centuries following Giorgione's death, art historians have often struggled to distinguish between Giorgione's work and that of the young Titian.
Although little about his life and work can be established with certainty, Giorgione's death is well-documented, particularly in correspondence between the celebrated patron and art collector Isabella d'Este, Marchesa of Mantua and her agent in Venice, Taddeo Albano. The daughter of Duke Ercole I d'Este and Eleonora of Naples, Isabella was raised in the highly cultured environment of the court of Ferrara in northern Italy, and married Francesco II Gonzaga, Marquess of Mantua, in whose absence she acted as regent of the city. Arguably the most important art patron of the Renaissance, she had commissioned works by the greatest artists of her age, including Bellini, Leonardo, Andrea Mantegna, Raphael, Titian, Correggio, and Giulio Romano. Isabella wrote to Albano on the 25th of October 1510, having learned of the artist's death from the plague in a Venetian hospital. She asked the agent to procure a painting of a night scene by Giorgione that she has heard was very beautiful and original, and which could be found in his studio. If the painting was as fine as it was reputed to be, Albano should purchase it at whatever price will prevent others from buying it. From Albano's reply, however, we discover that Giorgione left no such painting among his effects. Reading, meanwhile, from an inventory drawn up at the request of Giorgione's heir, we learn that the artist, who died at the age of about thirty-three, left behind few possessions and little wealth.
The Legacy of Giorgione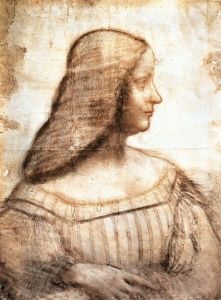 The 20th century Italian poet Gabriele d'Annunzio made the following observation in respect of Giorgione's legend: "He seems more of a myth than a man. No poet on earth has a destiny to compare with his. Almost nothing is known of him, some people even doubt his very existence [...] Yet all the art of Venice seems inflamed by his revelation." The illustrious critic and historian Ernst Gombrich only added to the sense of awe when he stated that "scarcely five paintings can be ascribed with absolute certainty to [Giorgione's] hand. Yet these suffice to secure him a fame nearly as great as that of the great leaders of the new [Venetian] movement." Indeed, Giorgione's reputation only seems to have profited from his untimely demise. As early as 1528 (just 18 years after his death) he was cited by Baldassare Castiglione, in his Book of the Courtier, as ranking amongst Italy's most excellent painters and equal in stature to the likes of Leonardo, Mantegna, Raphael, and Michelangelo.
Giorgione's paintings - both portraits and landscapes - would defy straightforward categorization. His chivalrous and courteous response to Leonardo's use of sfumato and chiaroscuro was taken up by a generation of Venetian painters including Sebastiano del Piombo and Titian, while historians are generally agreed that Giorgione effectively reinvented landscape painting. Others, such as Edgar Wind, have understood his legacy as initiating a cultural shift within Renaissance art that brought about a new appreciation of the ancient world and its esoteric mythology while, in the longer term, his sophisticated rendering of atmosphere set precedents for the development of early 19th Century Romanticism. More specifically, Giorgione's Sleeping Venus (1508-10) provided the impetus for two of the greatest masterpieces of Western art: Titian's Venus of Urbino and Manet's Olympia.
Content compiled and written by Rebecca Wall
Edited and revised, with Summary and Accomplishments added by Antony Todd
"Giorgione Artist Overview and Analysis". [Internet]. .
TheArtStory.org
Content compiled and written by Rebecca Wall
Edited and revised, with Summary and Accomplishments added by Antony Todd
Available from:
First published on 30 Nov 2018. Updated and modified regularly
[Accessed ]