Artists
Francisco de Zurbarán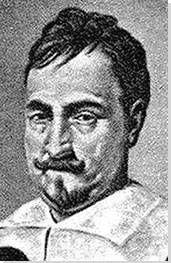 Francisco de Zurbarán
Spanish Artist
Movement: The Baroque
Born: November 7, 1598 - Fuente de Cantos, Spain
Died: August 27, 1664 - Madrid, Spain

"His simplicity, his calmness, the astonishing "silence" emanating from his paintings make him one of the greatest and most moving masters of the Spanish Golden Age."
Summary of Francisco de Zurbarán
Sitting in the middle of the "holy trinity" of Seville painters, between the departure of Velázquez for Madrid, and the ascendency of Murillo, Zurbarán occupied the role of the Spanish City's "official painter". The majority of his paintings belonged to Spain's devotional religious style to which he brought elements borrowed from his studies of Caravaggio. His painting was unique inasmuch as it blended a direct approach to his religious subjects with a penetrating aura of spirituality. Later in his career he was commissioned (his only royal commissions) to paint mythological scenes for Philip IV's Buen Retiro palace in Madrid. Having then produced a series signed "painter to the king" for the Carthusian monastery at Jerez, and having decorated a ceremonial ship presented to the king on behalf of the city of Seville, he fell out of favor and legend has it that he spent his last years in Madrid living in poverty.
Key Ideas
Zurbarán's style was well equipped to tackle portraiture and still lifes but he found his true vocation in religious subjects. His approach to the somber, monastic Spanish Baroque elevated his painting above many of his contemporaries by virtue of the fact that he imbodied his saints, friars, and apostles with a rigid figurative modelling and a refined naturalistic simplicity.
Zurbarán became well known for the way he created emotional effects by creating sharp contrasts between dark backgrounds and light foregrounds. This technique revealed not only the influence of Caravaggio (Zurbarán was sometimes nicknamed the "Spanish Caravaggio") but also the dramatic technique of
tenebrism
whereby human shapes and facial features are often depicted in shadow. Though unique amongst his contemporaries, his take on his subject matter - where the material coalesces with the ethereal - was still in keeping with the Counter-Reformation theology of seventeenth-century Spain which was invested in the idea of the spiritual presented in the earthly.
In later works, Zurbarán would place his religious and mythological figures within the landscape. Though not a landscapist per se, his mature works reveal an affinity with his natural environment and a deft hand when rendering nature as a narrative feature. Such a strategy merely cemented Zurbaran's Counter-Reformation worldview: just as the spiritual exists in the corporeal, so the heavenly finds its expression in the natural world.
Though Zurbaran carried the earnest storytelling legacy of the Baroque into his later devotional paintings, his figures become more idealized - more mythical - and less realistic in form. This shift was not met with universal approval, however, with some historians suggesting his later work had sacrificed their palpable aura of spirituality for a wistful sentimentality.

Francisco de Zurbarán was born in the small Spanish town of Fuente de Cantos to the merchant Luis de Zurbarán and his wife Isabel Márquez. He was the youngest of six children - four brothers and a sister - but little else is known about his childhood. It seems, however, that Zurbarán must have demonstrated an aptitude for drawing at an early age given that his family was willing to support his pursuit of art as a career. While some biographical accounts suggest that he may have first studied under a local artist, records show that in January 1614 his father arranged formal training for him in Seville where he entered into a three-year apprenticeship. Under the guidance of Díaz de Villanueva, Zurbarán interacted with leading artists of the day including Francisco Herrera the Elder. It was in Seville in fact that he formed what would become a lifelong friendship with fellow student Diego Velázquez. It is true that Velázquez was/is considered the greatest painter of Spain's Golden Age, but Zurbaran was/is considered more representative of the period given that Velázquez would work exclusively for the royal court in Madrid whereas Zurbaran (before joining his friend later in his career) consistently produced ecclesiastical and monastic subjects for his patrons in the south (the heartland) of Spain.
| | | |
| --- | --- | --- |
| Francisco de Zurbarán's childhood, life, career, and various anecdotes | | Read Francisco de Zurbarán's Biography |
Important Art by Francisco de Zurbarán

The below artworks are the most important by Francisco de Zurbarán - that both overview the major creative periods, and highlight the greatest achievements by the artist.

Crucifixion (1627)

Artwork description & Analysis: Most of Zurbarán's output was produced for religious organizations in Seville. Crucifixion was commissioned by the San Pablo el Real monastery. Here Christ is nailed to a cross set against a blank black background.

This work is thought to be the artist's earliest known take on a subject that would become a theme throughout his oeuvre. Indeed, according to curator Almudena Ros de Barbero, Zurbarán "executed some thirty works on this subject" though these fall into two categories: "the Christs who are still alive and taking their last breath [...] and those [Christs] who are dead".

Here, an example of the former, we see the emergence of the Baroque style for which Zurbarán would eventually become world renowned. The intensity of the moment and the agony of Christ is present, not just in his expression, but also in the way Zurbarán rendered the figure bathed in the light emanating from his pale skin and from the white linen wrapped around his waist. These features foreground him in sharp contrast to the black background against which he is placed. According to the exhibition description for this painting at the Art Institute of Chicago, Zurbarán "envisioned the crucified Christ suspended outside of time and place. Conforming to Counter-Reformation dictates, the artist depicted the event occurring not in a crowd but in isolation. Emerging from a dark background, the austere figure has been both idealized in its quiet, graceful beauty and elegant rendering and humanized by the individualized face and insistent realism".

Oil on canvas - Collection of Art Institute of Chicago

Saint Serapion (1628)

Artwork description & Analysis: In this highly dramatic painting, Zurbarán's canvas is filled with the figure of a young friar dressed in a white robe. His arms are extended above his head, tethered by ropes that have been tied to his wrists. His lifeless head hangs to his right resting on his shoulder. On the far right of the canvas is a small piece of paper on which the words "B Serapius" (Blessed Serapius) are written, effectively providing a record of the holy man's identity. Considered one of Zurbarán's most well-known works, Saint Serapion lionizes a religious Martyr whose demise came, according to most historians, at the hands of English pirates.

There is a quiet dignity to Saint Serapion who seems at peace with death; this despite his horrific suffering which included beatings, disembowelment and dismemberment. The way in which Serapion is rendered provides a first-class example of the style in which Zurbarán tended to approach such subjects. According to art historian Odile Delenda, "The painter never liked to make specific reference of the horrific aspects of violent death, and here conceals the martyred saint's body beneath the beautiful white habit of the order. Recalling that of a crucified Christ, the victim's head hangs over his right shoulder in a masterfully achieved expression of abandonment, acceptance, and serenity".

In choosing to avoid the more violent elements of Serapion's death, Zurbarán achieves a different, but equally compelling, scene whereby the spectator's gaze is directed, not to the horror of his injuries, but rather to the face of the friar. The drama of the scene, meanwhile, comes via the use of the sharp contrast between the dark background and the friar's white robe. This technique became something of a feature in Zurbarán's work, revealing once more the influence of Caravaggio on his work.

Zurbarán's gentler, more human approach in rendering Serapion (one of his many monk paintings) would be looked to for inspiration two centuries later. Art historian Jonathan Brown asserts that, "Zurbarán's continuing relevance to modern art is witnessed in [Paul] Cézanne's Uncle Dominick as a Monk of c. 1866 [...] which seems to synthesize the portraits of white-robed monks. It is fitting that Cézanne, whose painting is prerequisite to our appreciation of Zurbarán, should himself have acknowledged a community of artistic spirit with this great Spanish artist".

Oil on canvas - Collection of Wadsworth Atheneum Museum of Art, Hartford, Connecticut

Hercules Staying the Course of the River Alpheus (ca.1634)

Artwork description & Analysis: Here Zurbarán gives us a near nude Hercules standing on an outcropping of rock with left arm outstretched, resting on a walking stick. His head is turned over his right shoulder as if engaging the viewer. Dominating the background is a thunderous river. Something of a rarity in Zurbarán's career, this painting has as its subject a non-Christian theme. Part of a series of ten paintings depicting the labors of the mythological god Hercules; the theme here is of his fifth labor, one of a series of punishments he was tasked with completing in order to return to the king's good graces. In this particular labor he was forced to clean the stables of King Augeas, a complicated task as the stables held more than 1,000 cattle and had been untouched for thirty years.

Zurbarán chose to depict the moment that embodies Hercules's intellect and cunning where he decided to alter the direction of the Alpheus River so it would flow through the stables washing them out in one swift pass. Zurbarán's choice to depict this element of the labor was a wise one as he was able to demonstrate his mastery of the landscape. Art historian Odile Delenda asserts, "this canvas is one of the most noteworthy of the series on account of its magnificent river landscape. The composition, the perspectival effects, and the lighting are masterfully achieved, especially if it is taken into account that the painting was intended to hang very high and be viewed from below".

Though he did not, as a rule, benefit from royal patronage, this series of paintings was produced for the new royal palace in Madrid. Furthermore, this series provided a rare example of Zurbarán's ability to possess his works of contemporary political messages: the labors of Hercules standing as a metaphor for the unassailable power of the Spanish king. Indeed, according to Delenda, "the scene is steeped in symbolism [...] Here the filth of King Augeas's stables represents the ills that were plaguing Spain, which it fell to the country's powerful rulers to eradicate".

Oil on canvas - Museo Nacional del Prado, Madrid, Spain
More Francisco de Zurbarán Artwork and Analysis:
Influences and Connections
Influences on Artist
Artists, Friends, Movements
Influenced by Artist
Artists, Friends, Movements

Interactive chart with Francisco de Zurbarán's main influences, and the people and ideas that the artist influenced in turn.
View Influences Chart

| | | | | |
| --- | --- | --- | --- | --- |
| Artists | | Personal Contacts | | Movements |

Influences on Artist

Francisco de Zurbarán
Years Worked: 1617 - 1662
Influenced by Artist

| | | | | |
| --- | --- | --- | --- | --- |
| Artists | | Personal Contacts | | Movements |
If you see an error or typo, please:
tell us
Cite this page

Content compiled and written by Jessica DiPalma
Edited and published by The Art Story Contributors
" Artist Overview and Analysis". [Internet]. . TheArtStory.org
Content compiled and written by Jessica DiPalma
Edited and published by The Art Story Contributors
Available from:
First published on 24 Dec 2019. Updated and modified regularly.


[Accessed ]