Artists
Francesco Clemente
Biography and Legacy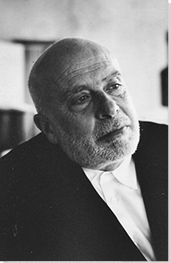 Francesco Clemente - Biography and Legacy
Italian Painter and Mixed-Media Artist
Movement: Neo-Expressionism
Born: March 23, 1952 - Naples, Italy
From Our Sponsor
"Collaboration is part of my work because the assumption of my work is that our identities are fragmented identities, that we're [each] not just one person but many persons."

Biography of Francesco Clemente
Childhood and Education
Francesco Clemente was born in 1952 to an aristocratic but not especially wealthy family in what he would come to refer to as the "old Greek city" of Naples, Italy. At the time, World War II was still a very recent memory, and the fascist regime of Mussolini had carved deep and jagged rifts within the nation's artistic community, its aesthetic values, and its relationship with the traditions of other countries.
In interviews, Clemente often speaks of the profound existential crisis he experienced at the age of 19 while studying architecture at the University of Rome. This was at a point in the history of mind-body philosophy when the idea of an immortal soul lost currency among secular thinkers, as neuroscience and behaviorism challenged fundamental ideas of selfhood and conscious identity. There were two elements to Clemente's crisis: the certainty that he and all other people would inevitably die, and the certainty that even as a living person, he had no personal identity, no individual consciousness.
Early Period
Working mostly on paper in his early years, his first exhibition at Rome's Galleria Giulia (1971) evidenced his central concern with exploring the fundamental questions of identity, which has remained with him throughout his career. Young Clemente studied under the innovative conceptual artist and sculptor Alighiero e Boetti, and in 1973 he and Boetti traveled to India. Clemente discovered the Indian philosophical concept of anatman (no-self), and with it, the idea that what we think of as our human identity is in fact a hollow mask. Much of Clemente's work, and most specifically his self-portraits, can be read as an ongoing attempt to wrestle with the implications of this idea.
Mature Period
In 1981-82, Clemente created his first large oils, a series of twelve paintings titled The Fourteen Stations, which were shown at the Whitechapel Art Gallery in London in 1983. In 1984, he worked with Jean-Michel Basquiat and Andy Warhol on a series of intriguing collaborations at Warhol's studio, the Factory. As Franziska Knupper wrote for Aesthetica: "Clemente uses various materials ranging from oil or acrylic to watercolor; he employs bright colors as well as sinister tones ... Not surprisingly, a collaboration with the other artists only felt like a natural 'extension to himself' ... For him, the contradiction and differences between their styles only contributes to the strength of the paintings." Clemente also later collaborated with the poet Allen Ginsberg on a series of bookworks (1983) and with the poet Robert Creeley on some larger paintings (1997).
Since 1981, Clemente has functionally lived in three different cities: Naples, Varanasi (in India), and New York City. In New York he established himself as an irreplaceable fixture of the art scene and achieved many critical successes including a Guggenheim retrospective in 1999-2000. He continued to travel and work in other locales, from Afghanistan to Jamaica and the American Southwest. In 1995, Clemente spent 51 days trekking and meditating in the Himalayas, painting a new watercolor each day.
The classically handsome Clemente has also had an unlikely side career as an actor, most notably appearing opposite Matt Damon as an ill-fated hypnotherapist in Good Will Hunting (1997). His paintings were also used as the work of Finnegan Bell (Ethan Hawke) in Alfonso Cuaron's 1998 reimagining of Charles Dickens' Great Expectations. Clemente is fluent in English as well as Italian, and makes frequent appearances in the US media; his lengthy 2008 interview on PBS' Charlie Rose was one of the series' highlights.
In 2008, Clemente collaborated on a performing arts project with New York's Metropolitan Opera, where he exhibited his portraits of eight star singers. His work has been written about by professional art critics and significant literary figures such as Salman Rushdie (2006), Derek Walcott (2009), and Kirin Desai (2014), and has been featured in major exhibitions on nearly every continent of the world, including works using traditional Chinese papers in Shanghai (2014).
Current Work
Clemente's recent work has involved mixed media, including photographs of sculptures, and 'Encampments' made in collaboration with a community of artists in Rajasthan. This work is a series of tents made of sumptuous illustrated fabric into which visitors were invited to enter and was exhibited at MASS MoCa (2015) and Carriageworks in Sydney, Australia (2016).
The Legacy of Francesco Clemente
Clemente's work bridges movements and brings together media and aesthetic sensibilities that are seldom found in the work of the same artist. He has taught a generation of young people to be unafraid of drawing their inspiration from the artistic traditions of other cultures, in exploring the basic questions of identity, sexuality, and transcendence - topics with which he wrestled himself. Furthermore, he has taught artists to be amateurs - to be unafraid to experiment with media and techniques with which they are unfamiliar. Perhaps beyond any of those lessons, he illustrates that it is possible to find credibility and prestige as an artist by firmly refusing to seek glory.
Most Important Art
Map of What is Effortless (1978)

In watercolor, surrounded by a thick blue border, against a blue-gray backdrop, stands a ruddy human right hand, palm facing us. There is no suggestion of dismemberment - the wrist is merely out of the frame - but no other body parts are visible. Standing on each finger, scaled to the finger's width, is a different wild animal indigenous to sub-Saharan Africa: a rearing zebra on the pinkie, a tiger on the ring finger, an elephant on the middle finger, a lion on the index finger, and a giraffe on the thumb. Like most of Clemente's work, it invites a multitude of interpretations; the menagerie could represent our evolutionary ancestry, from which we draw our most natural, effortless tendencies; the diminutive scale of the creatures in relation to the human hand could suggest the human ambition to rise above the status of animals; or each of the creatures' contribution to informing the human spirit. In Hinduism, the five fingers of the hand are understood to represent the five continually flowing energies of the human body - known as Mudras, in an image borrowed from Middle Eastern culture of the Hamsa. This piece is representative of Clemente's early work, which reflects the influence of conceptual art, such as that of his mentor Boetti, on his work.

Read More ...

Francesco Clemente Artworks in Focus:
Francesco Clemente Overview Continues Below
If you see an error or typo, please:
tell us
Cite this page

Content compiled and written by Tom Head
Edited and published by The Art Story Contributors
" Artist Overview and Analysis". [Internet]. . TheArtStory.org
Content compiled and written by Tom Head
Edited and published by The Art Story Contributors
Available from:
First published on 11 Feb 2016. Updated and modified regularly.


[Accessed ]