Student Ambassador Program
Summary:
The Art Story is now offering students an Ambassador Program to develop their written and marketing expertise and learn more about their favorite artists and art movements, while gaining college/university credits and acquiring new, real-world skills. In addition, they will benefit from an exclusive workshop brought to them live via Zoom, led by an experienced instructor and art writer, along with a representative from the US-based team.
We are looking for students to become 'Art Story Ambassadors' for a period of two months, with a commitment of at least one social media or blog post a week to promote existing or new content. Towards the end of the program, ambassadors will be invited to join the workshop covering basic content-producing, marketing, and review-writing skills, along with a summary and discussion of the success of the program. There is then the potential opportunity for ambassadors to be taken on as regular contributors to The Art Story.
Application:
We are looking to expand both our content-writing and outreach offerings. Thus we welcome applications from students who are interested in one field, the other, or a combination of both. Each application will be evaluated on its own merits, by The Art Story Ambassador Leadership Team.
To have the chance of becoming an Ambassador, students should take some time to familiarize themselves with The Art Story website, blog, and Facebook/Instagram posts, and then submit an application via email.
Please note: the main goal for this Ambassador Program is to let students write in their own words, about what interests them, and to have them share their posts with their own social media audiences – growing and finding their own, unique voices.
Sample Submissions:
a. Student interested in marketing art history

Sample Instagram/Facebook story (some examples can be found on our Instagram account):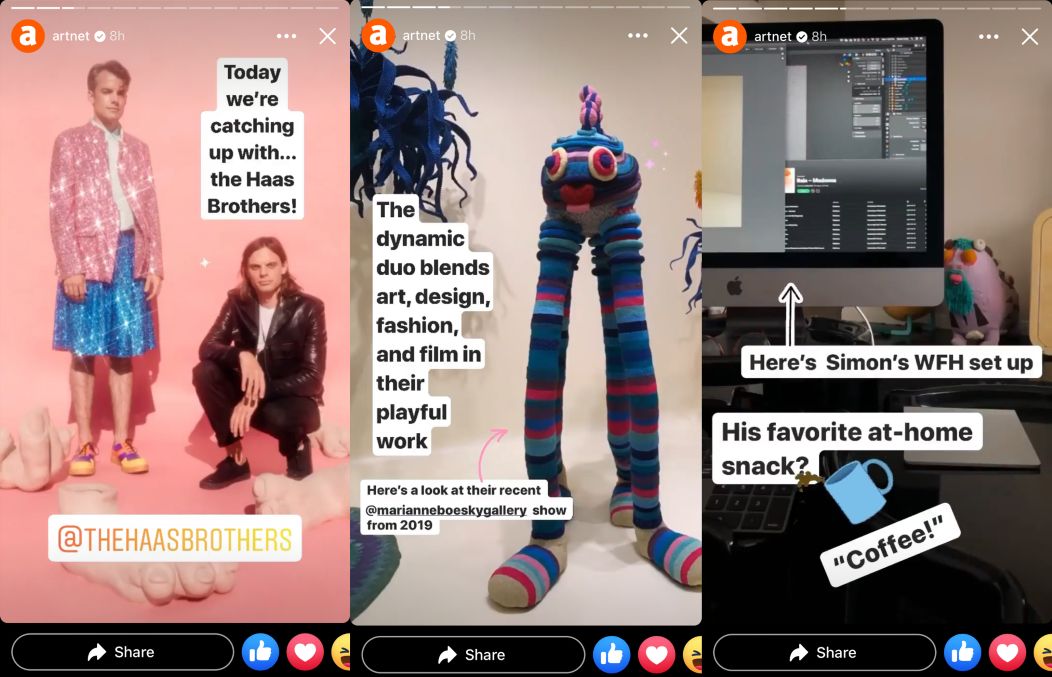 b. Student interested in writing art history content (with a light focus on marketing)

Submit a written sample that is in the spirit of one of The Art Story Blog section entries. This should be no longer than 800 words. With it, please also submit a social media post for your preferred channel, which could be used to advertise this piece of writing.
To Submit Application:
Please submit your name, university, course, year of graduation, and social media handles, along with your entry, to info@theartstory.org
Also, please submit a short paragraph (50-100 words) on your personal goals and how you feel The Art Story might help you achieve these in the future.
Deadline for submissions: September 1st, 2020