Celebrating 10 Years of The Art Story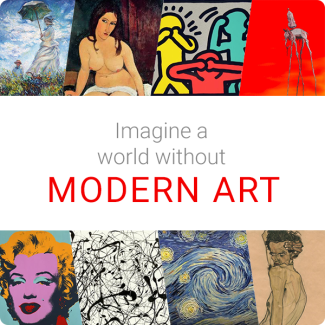 If you are reading this page, you must be a fan of The Art Story. And you are probably as excited as we are about the first 10 years of The Art Story - and what the future can bring.

Please write to us with any suggestions. And of course, please support us financially, whatever you can give, no matter if very little, is a huge boost of confidence. Thank you!
PS. We are very happy to provide you with a login to not have any further pesky ads appear when you browse The Art Story. Make a donation and have an ad-free 2020.

All donations are fully tax-deductible, to the full extent of the law.
Donate Now
Individuals:

Benefactor
$2,000
Muse
$250
Friend
$100
Supporter
$36
Please contact your employer to see if they participate in a Matching Gift program. This doubles your giving!
The Art Story Foundation is a 501(c)(3) charitable organization. All contributions are tax deductible to the full extent allowable by law.