Biography of Louis Comfort Tiffany
Childhood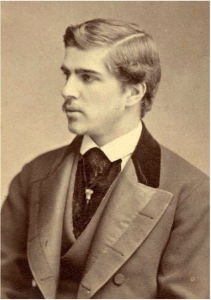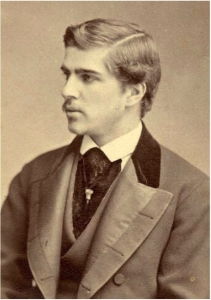 Louis Comfort Tiffany was the first son of Harriet Young and Charles Lewis Tiffany, founder of the jewelry company Tiffany & Co. Despite attending both the Pennsylvania and Eagleswood Military Academies as a child and adolescent, Tiffany was drawn to the arts, possibly because of his exposure to the fine and decorative arts through his father's company.
Tiffany's first artistic training occurred in Eagleswood, where he was taught painting by George Inness. He subsequently attended the National Academy of Design in New York from 1866-67, studying under American greats including Samuel Colman. Between 1868 and 1869, Tiffany worked at the studio of Leon-Adolphe-Auguste Belly. Through the financial freedom afforded by his family, Tiffany was able to travel extensively throughout North America, Europe, and North Africa as a young man. Together with his artistic training, these experiences had a considerable influence on his developing aesthetic.
Early Period
After traveling on and off for the majority of 1870 and 1871, the artist returned to New York more permanently in 1872, marrying his first wife, Mary Woodbridge Goddard the same year. Together, they had three children, born in the following 6 years.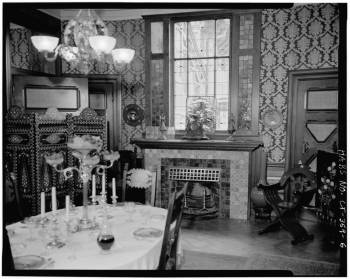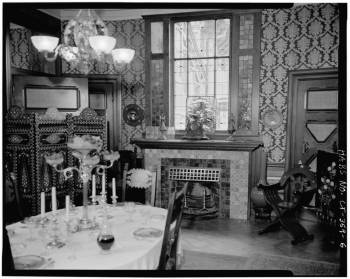 Concurrent with his busy home life, Tiffany began to explore the decorative arts in earnest during this time, taking a particular interest in glassmaking. In 1879 he formed the artist's group, "Louis Comfort Tiffany and Associated American Artists" in collaboration with Candace Wheeler, Samuel Coleman, and Lockwood de Forest, all artists associated with the American Aesthetic movement and noted for their interest in exotic designs and interiors. Together, they undertook joint projects including redesigning the interior of the Mark Twain House in Connecticut, and a commission to redecorate the White House for President Chester Alan Arthur in 1882 (the decorations and alterations were subsequently removed by President Roosevelt in 1902). Although they only worked together for four years, the group had a lasting impact on American designs in wallpaper, furniture, and textiles.
The group disbanded in 1885, in part because Tiffany wished to commit himself completely to glassmaking. By December of the same year, the Tiffany Glass Company (later renamed Tiffany Studios) was incorporated. Here, Tiffany began to experiment, developing a technique where he edged pieces of glass with copper foil, allowing him to create a level of detail previously unseen in glasswork. He also developed an opalescent glass, which had a colored, milky appearance. In 1889 he visited the Paris Exposition and was heavily influenced by the work of Émile Gallé and Alphonse Mucha. His new techniques, together with the influence of Art Nouveau styles established him as a leader in American decorative glassmaking.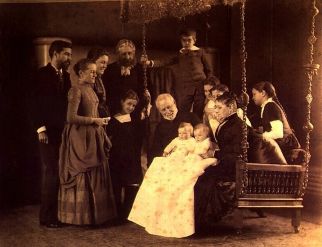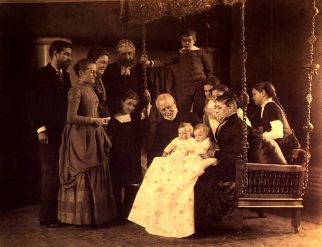 In 1884, Tiffany's wife, Mary Goddard passed away. He married Louise Wakeman Knox two years later and they went on to have four children within four years, with the oldest (twin girls) born in 1887 and the youngest in 1891. With the help of his wife, sisters, and parents, Tiffany was able to remain dedicated to his career, despite having seven children.
Mature and Later Period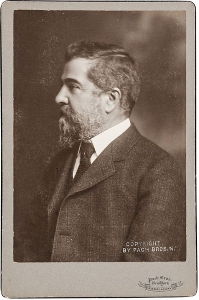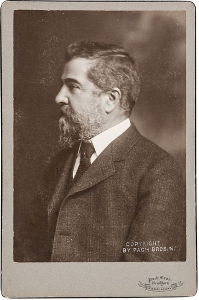 In 1893, with English glassmaker Arthur Nash, he built the Stourbridge Glass Company (later renamed the Tiffany Glass Furnaces), where he invented his trademark technique known as favrile. Named after an old English word for handmade (fabrile), favrile described the technique of mixing different colored glass together in a molten state to give graduations of color and texture. Tiffany further developed this process by adding metal oxides into the glass to create an iridescent sheen on the finished pieces. He applied these new techniques in the production of many items including blown glass objects and stained-glass windows. The term favrile was later expanded to encompass all of Tiffany's work. Tiffany began to produce prototype lamps the same year, exhibiting them at the 1893 World Fair in Chicago, but not releasing his first commercial lamp designs until 1898. In 1899, Tiffany expanded his company to include enamelwork and, in 1900, pottery.
At their most prolific, Tiffany's furnaces employed over 300 artisans. He was known as a perfectionist, walking down the assembly line and destroying any work that he deemed wasn't of high enough quality and he discontinued any designs that were not commercially successful in their first year. As his own company grew, Tiffany also became the first Art Director at Tiffany & Co. after his father died in 1902, broadening the company's offerings into the decorative arts. Shortly after, his second wife also died in 1904. Recognizing that he would need help as he got older, he hired Sarah Hanley as his nurse in 1910. She would be his closest companion for the last 20 years of his life.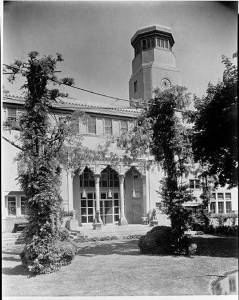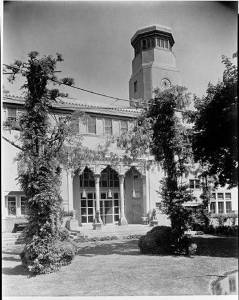 Despite his success, Tiffany continued to experiment, including making mosaics and enamelwares in the firm's unique style. He also decorated his own spaces, including completing his home, Laurelton Hall, in 1905. Located on 600 acres of land in Long Island, Laurelton Hall had 84 rooms that combined natural and Islamic forms in an Art Nouveau style. It was donated to his foundation after his death and turned into a school for artists. Although destroyed in a fire in 1957, Laurelton Hall was considered an exemplar of Tiffany's aesthetic. Fortunately, many of the windows survived the fire, and were salvaged by Hugh Jeannette McKean of the Charles Hosmer Morse Museum of American Art, which still has one of the largest holdings of Tiffany's work today.
Although Tiffany continued to be innovative in his later works, the 1930s saw a shift away from Art Nouveau styles towards a more minimal aesthetic exemplified by Art Deco and Bauhaus designs. This led to a significant decline in Tiffany's business, and by 1932, Tiffany Studios declared bankruptcy. The stress of this had a considerable impact on the artist, who died from pneumonia in 1933. Nevertheless, throughout his life Tiffany won over 50 awards for his work, and was one of the most important and influential designers of the period.
The Legacy of Louis Comfort Tiffany
Tiffany pushed the boundaries of glasswork, creating innovative new techniques which allowed him to achieve colors and a level of detail previously impossible in glass objects. In doing so, he reinvigorated the glassmaking industry, becoming a leader of the decorative arts and one of the first designers to combine practical functionality with fine art. His aesthetic was shaped by European Art Nouveau and he introduced the style to America and was the driving force behind its spread and popularization, influencing other artists such as John La Farge to work in the style. Tiffany's significant role within the glass arts remains felt in the continued imitations of his trademark favrile glass and other items, and the desirability of authentic works at auction.
Tiffany's legacy was not just confined to glass, his jewelry designs for Tiffany & Co. helped to consolidate the reputation of the company, modernizing their design output and bringing them into the 20th century. The company expanded under his control and continues to have a reputation for luxury and excellent craftsmanship today. Tiffany is also remembered through his foundation, which he established in 1918 to manage Laurelton Hall and other properties. Initially, the Louis Comfort Tiffany Foundation used Laurelton Hall as a summer retreat for artists, though after the complex was sold in 1946, the Foundation shifted its focus to awarding grants to artists. Recipients have included significant contemporary artists including Marilyn Minter, Juliana Huxtable, and Martine Syms, amongst others.
Content compiled and written by Ximena Kilroe
Edited and revised, with Summary and Accomplishments added by Kate Stephenson
"Louis Comfort Tiffany Artist Overview and Analysis". [Internet]. .
TheArtStory.org
Content compiled and written by Ximena Kilroe
Edited and revised, with Summary and Accomplishments added by Kate Stephenson
Available from:
First published on 21 May 2019. Updated and modified regularly
[Accessed ]