Artists
Joseph Kosuth
Biography and Legacy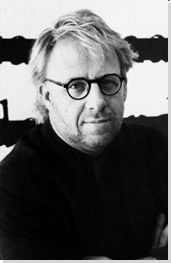 Joseph Kosuth - Biography and Legacy
American Conceptual Artist and Theoretician
Movement: Conceptual Art
Born: January 31, 1945 - Toledo, Ohio

From Our Sponsor
"It is necessary to separate aesthetics from art because aesthetics deals with opinions on perception of the world in general."

Biography of Joseph Kosuth
Early Life and Study
Joseph Kosuth was born in Toledo, Ohio, in 1945. He studied at the Toledo Museum School of Design starting at the very early age of ten and continued there until 1962, during which time he studied with the Belgian painter Line Bloom Draper. He enrolled at the Cleveland Institute of Art in 1963 and studied drawing and painting there for a year. After traveling abroad for a year, he moved to New York City in 1965 and enrolled at the School of Visual Arts, where he studied painting until 1967. By this time, he was already questioning the usefulness of imagery in conveying meanings and ideas and was exploring the uses of language.
Early Career
In 1965, at just 20 years old, Kosuth started to create a number of works that would effectively help start the Conceptual art movement and most fully realize his thinking about art as pure idea and meaning. These included his One and Three series of installations and his First Investigations, which were subtitled Art as Idea as Idea. The title for the series was inspired by Ad Reinhardt's comment in 1958 that "art is art as art and everything else is everything else." Kosuth's reductive presentation of words has been compared to Reinhardt's reductive, geometric abstract painting. Kosuth has said that Reinhardt's paintings and theories were important to him, that his paintings were a "totalizing force" that were not "empty" geometry but "full" of meaning and feeling, and that Reinhardt's ideas on the moral and social importance of art also influenced him. The two artists knew one another and corresponded. Reinhardt submitted a copy of Julia R. de Forest's Short History of Art to Kosuth's 1967 exhibition "Fifteen People Submit Their Favorite Book." In 1967, he established the New York City exhibition space he called "The Museum of Normal Art."
By the 1970s, as people were saving his Photostats - quick photographic copies of text - as souvenirs and thus "objectifying" and "fetishizing" them, Kosuth published these artworks as advertisements in magazines to further undermine their object-like value. In the late-1960s, he also started to make installations with words applied to various objects or surfaces, shaped with neon light tubes. These words usually created short, simple statements that were quite straightforward and self-evident.
Kosuth's early Conceptual works were quickly appreciated for their innovation, and they secured him a teaching position at the School of Visual Arts in 1967. In 1969, he published his seminal "Art after Philosophy," a three-part essay published in Studio International, in which he explained how Marcel Duchamp was crucial for altering the direction of modernist art from radical visual developments to radical ideas and meanings expressed with ordinary, non-artistic materials and asserted that visual art could be adapted for investigations of meaning in language. In 1969 he became the American editor for the Conceptual group Art & Language, which was based in Great Britain, and continued with this group until 1976, until differences among its contributors over what was to be published and how some of the artists, including Kosuth, were becoming well-known independently of the group led him to depart. This practice of inquiry and contemplation has led Kosuth to refer to many of his works since the mid-1960s as "investigations," and so he has loosely labeled many works as, for example, his "First," "Third," and "Sixth" Investigations, in addition to their other titles, which are often more widely used and better known.
Beginning in 1971 Kosuth enrolled in classes at the New School for Social Research in New York, studying philosophy and anthropology. He found the writings of Ludwig Wittgenstein, particularly his philosophy of language, quite informative and applicable to his own work. This influence can be found in Kosuth's experiments with words, probing the nature of meaning, language cognition, and the relationship between language and art, all of which have been constant concerns in his oeuvre. Wittgenstein's tautological statements on reality and non-reality in words and images, as explicated in his 1921 Tractatus Logico-Philosophicus, are particularly relevant to Kosuth's work.
Later Career
Kosuth has continued to write and edit for numerous alternative publications throughout his career, espousing a stringent philosophy of the separation of art and aesthetics, often citing Duchamp's readymades as the basis for his thinking. In recent years Kosuth has received a number of commissions for large-scale public installations at the Isabella Stewart Gardner Museum in Boston, the Louvre in Paris, and the Norman Foster-renovated Bundestag building in Berlin. He was on the faculty of the School of Visual Arts in New York City from 1967 to 1985. Since then he has been a visiting professor at various institutions, including the Staatliche Akademie der Bildende Kunste in Stuttgart, Yale University, Pratt Institute, and Oxford University. Today Kosuth splits his time between New York and Rome.
The Legacy of Joseph Kosuth
Joseph Kosuth became one of the pioneers of Conceptual art at a remarkably young age, creating his most important works and writings while still in his 20s. Kosuth's work is also part of a significant change in art during the 1960s, which helped to establish the now-accepted practice of creating art that does not contain images or traditional media for painting and sculpture, but which relies primarily on presenting words directly, without any other context. This characterizes the work of many socially aware artists such as Barbara Kruger, Jenny Holzer, the Guerilla Girls, and Glenn Ligon. Kosuth has organized events and installations involving other artists, including his Museum of Normal Art, "Fifteen People Submit Their Favorite Book" (1967), and his 1989 project wherein he got artists to donate works inspired by Freudian theories to the Sigmund Freud Museum in Vienna.
Most Important Art
One and Three Chairs (1965)

This work is the first and most famous example of Kosuth's series of One and Three installations, in which he assembled an object, a photograph of that object, and an enlarged dictionary definition of the object. It questions what actually constitutes a chair in our thinking: is it the solid object we see and use or is it the word "chair" that we use to identify it and communicate it to others? Furthermore, it confronts us with how we use words to explain and define visible, tangible, ordinary things, how words represent, describe, or signify things, and how this often becomes more complex when the thing is simple, fundamental, or intangible. Thus, it explores how language plays an integral role in conveying meaning and identity. It makes us more aware of why and how words become the verbal and written equivalents for commonplace tangible, solid things and objects.

Kosuth continued this exact formula in subsequent works, employing a shovel, hammer, lamp, and even a photograph itself (including a photograph of the photograph and definition of "photograph"). This is one of the first Conceptual works of art that was intended to eliminate any sense of authorship or individual expression and creativity.

Read More ...

Joseph Kosuth Artworks in Focus:
Joseph Kosuth Overview Continues Below
If you see an error or typo, please:
tell us
Cite this page

Content compiled and written by Justin Wolf
Edited and published by The Art Story Contributors
" Artist Overview and Analysis". [Internet]. . TheArtStory.org
Content compiled and written by Justin Wolf
Edited and published by The Art Story Contributors
Available from:
First published on 25 Dec 2014. Updated and modified regularly.


[Accessed ]