Artists
Larry Rivers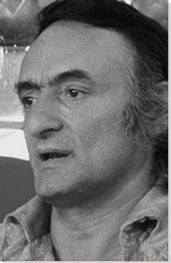 Born: August 1923 - New York
Died: August 2002 - Southampton, Long Island

"The aesthetics of modernism, which we artists took as an absolute religion governing the present and indeed all of the future, now strikes me as I reassess it, as merely having been a style."

Summary
Larry Rivers was one of the most brash and brilliant figures of the post-war American art-world, an enfant terrible of the New York School, who rebelled against his Abstract Expressionist masters without ever abandoning the bold, gestural painting style he had learned in the painting classes of Hans Hoffman. A brilliant figurative artist who was seduced by the pop culture of the sixties, Rivers was adopted by the Pop Art generation of Warhol et al, but his continuing investment in an idea of the artist's touch, and his unique, expressive compositional style, meant that he never sat comfortably in that category either. While there is no doubting Warhol's assertion that Rivers's personality was "very Pop", he ultimately occupies a tricky and liminal position in the modern art world, on the boundary of abstraction and figuration, the serious and the throwaway, the Modernist and the Pop: of what the critic Clement Greenberg famously distinguished as "Avant-Garde and Kitsch".
Key Ideas
Bringing the iconography of pop culture into his abstract/figurative paintings, Rivers pre-empted the Pop Art explosion of the 1960s, when artists like Andy Warhol and Roy Lichtenstein began to subvert the taboos of Abstract Expressionism with their garish, figurative paintings incorporating the images and messages of a booming consumer culture. Rivers's continued expressive debt to teachers such as Hans Hoffman meant that he was never able to make the full-throttle jump into the world of pop culture that his contemporary Warhol did. In the end, Rivers's struggle was not against the Modernist avant-garde per se, but against the evacuation of the figurative - of all that was particular, sensual, and human - from the modern canvas.
Rivers's work often incorporates text. With his Vocabulary Lesson portrait series he melded a post-Abstract-Expressionist figurative style with whimsical labels and messages, as if undermining the earnest credo that the abstract painting should exist in a space beyond language and rational interpretation. In fact, Rivers cut his teeth in a literary world as much as an artistic one: the friend and sometime lover of Frank O' Hara, he was also the portraitist of other noted poets such as Kenneth Koch, while his early work drew as much inspiration from novels and poetry as it did from painting.
Sex was a major part of Larry Rivers's life. In works such as O' Hara Nude with Boots and Double Portrait of Berdie, we find him smashing sexual taboos: whether that meant the prohibition on gay love in post-war America or on painting your ageing ex-mother-in-law naked. Clearly, some of Rivers's anti-moralizing crusades have aged better than others, and his work in some instances raises significant questions about the instances where culture and the state should interpose on the artist's right to freedom of expression. His unexhibited video-series Growing, documenting the development of his teenage daughters' bodies, has been called child pornography by one of its subjects, and is one example of when Rivers's taboo-busting seems to have overstepped the mark.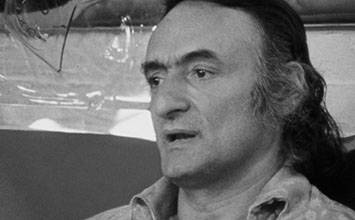 Yitzroch Loiza Grossberg, the son of Ukrainian Jewish immigrants, was born in the Bronx, New York in 1923, speaking only Yiddish until he was six years old. At the age of 17 he was reborn as Larry Rivers, a name given to him in a jazz club where he performed as a professional saxophonist.
Influences and Connections
Influences on Artist
Artists, Friends, Movements
Influenced by Artist
Artists, Friends, Movements

Interactive chart with Larry Rivers's main influences, and the people and ideas that the artist influenced in turn.
View Influences Chart


Influences on Artist

Larry Rivers
Years Worked: 1945 - 2002
Influenced by Artist

| | | | | |
| --- | --- | --- | --- | --- |
| Artists | | Personal Contacts | | Movements |
If you see an error or typo, please:
tell us
Cite this page

Content compiled and written by Sarah Ingram
Edited and revised, with Synopsis and Key Ideas added by Greg Thomas
" Artist Overview and Analysis". [Internet]. . TheArtStory.org
Content compiled and written by Sarah Ingram
Edited and revised, with Synopsis and Key Ideas added by Greg Thomas
Available from:
First published on 21 Sep 2018. Updated and modified regularly.


[Accessed ]