Modern Artists Full List
Artists connecting to Music and Sound
Artists connecting to Music and Sound
Below are biographies and analysis of work by artists that were inspired by or tried to recreate music or somehow worked with sound.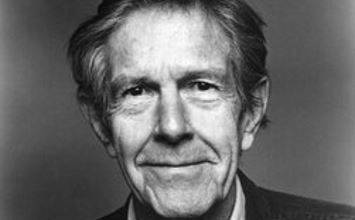 Cage, John

John Cage was an American composer and conceptual artist who incorporated chance, silence, and environmental effects into his performances. An important art theorist, he influenced choreographers, musicians, and the Fluxus artists of the 1970s.
Davis, Stuart

Stuart Davis Cubist-inspired, but American themes, and his visual manifestation of jazz music were important in the development of movements from Abstract Expressionism to Pop art. He was one of the youngest artists represented at the 1913 Armory Show and taught many young artists in New York City.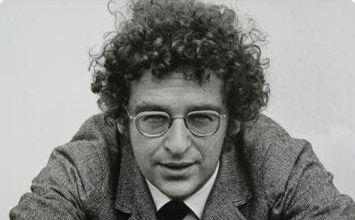 De Maria, Walter

Walter de Maria is an American sculptor, composer, and multi-media artist whose best known work is The Lightning Field (1977), consisting of 400 lightning rods situated on a field in New Mexico.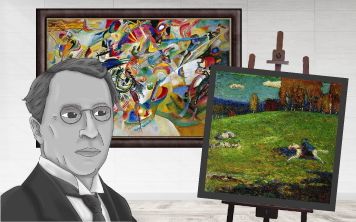 Kandinsky, Wassily

A member of the German Expressionist group Der Blaue Reiter, and later a teacher at the Bauhaus, Kandinsky is best known for his pioneering breakthrough into expressive abstraction in 1913. His work prefigures that of the American Abstract Expressionists.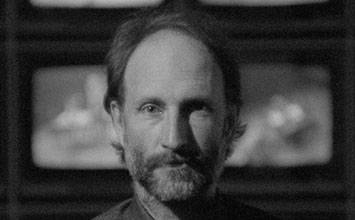 Nauman, Bruce

Bruce Nauman is a contemporary American artist concerned with language, process, manipulation, and the registers of irony. His work includes performance, video, installation, neon sculpture, and other materials.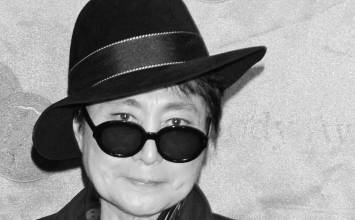 Ono, Yoko

Yoko Ono is a Japanese-American artist, musician, author, and peace activist, known for her work in avant-garde art, music and filmmaking as well as her marriage to the lendary John Lennon. Ono was highly succcesful iin bringing feminism to the forefront of the art world through her performance and conceptual pieces.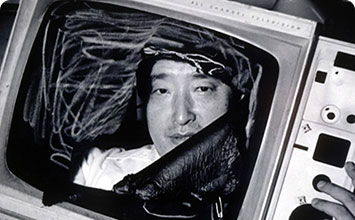 Paik, Nam June

Nam June Paik worked with a variety of media and is considered to be the first video artist. Paik is credited with coining the term "information superhighway" and was known for making robots out of television sets.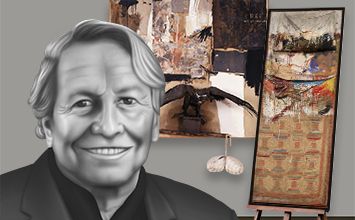 Rauschenberg, Robert

Robert Rauschenberg, a key figure in early Pop Art, admired the textural quality of Abstract Expressionism but scorned its emotional pathos. His famous "Combines" are part sculpture, part painting, and part installation.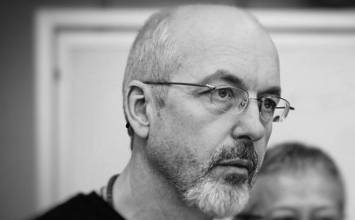 Viola, Bill

Bill Viola pays homage to the tradition of creating large-scale works of art that draw the viewer into beautifully painted images and compelling narratives by creating immersive video installations. As one of the pioneers of video art, he has consistently exploited rapidly changing technology to create over 150 artworks over the last 40 years.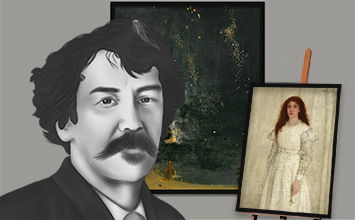 Whistler, James

James Whistler was a nineteenth-century American expatriate artist. Educated in France and later based in London, Whistler was a famous proponent of art-for-art's-sake, and an esteemed practictioner of tonal harmony. He was also known as an American Impressionist.