Modern Artists Full List
Modern Artists in Expressionism
Modern Artists in Expressionism
Below are biographies and analysis of the work of the artists central to the Expressionism movement. Read more about the movement on the Expressionism Overview page.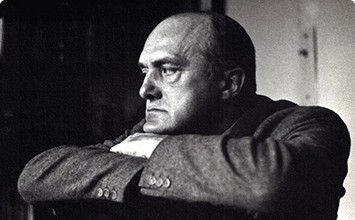 Beckmann, Max

Max Beckmann was a German artist, writer, and philosopher commonly associated with the Expressionist movement of the early twentieth century. He abhorred the label 'Expressionism', but juxtaposed scenes from reality by layering figures, colors, and shadows.
Braque, Georges

Georges Braque was a modern French painter who, along with Pablo Picasso, developed analytic Cubism and Cubist collage in the early twentieth century.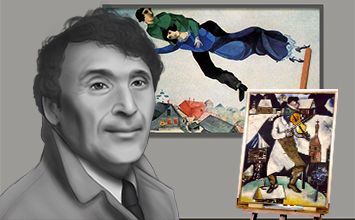 Chagall, Marc

Marc Chagall was a Russian-born, Jewish-French artist that reached great popularity during the 20th century. Although his art is associated with several movements, Chagall is commonly grouped in with the German Expressionists. Much of his early work was credited with synthesizing visual elements of Cubism, Symbolism and Fauvism.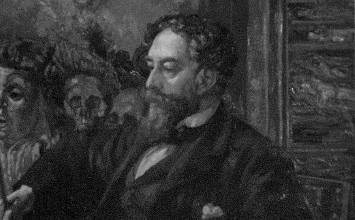 Ensor, James

James Ensor's complex use of allegory and eccentric subject matter, such as carnivals, puppetry, and skeletons, made him one of the nineteenth century's most innovative and important visual artists.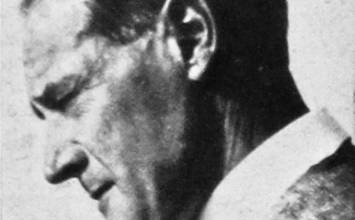 Feininger, Lyonel

Lyonel Feininger was a German-American painter and caricaturist associated with the Die Brucke and Der Blaue Rider groups. He painted in an original style reminiscent of Cubism and Futurism, but he is most famous for helping Walter Gropius build the Bauhaus school where Feininger taught until the school was closed down by the Nazis.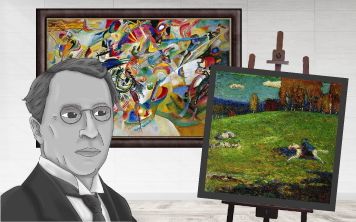 Kandinsky, Wassily

A member of the German Expressionist group Der Blaue Reiter, and later a teacher at the Bauhaus, Kandinsky is best known for his pioneering breakthrough into expressive abstraction in 1913. His work prefigures that of the American Abstract Expressionists.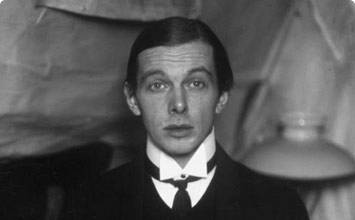 Kirchner, Ernst Ludwig

Ernst Ludwig Kirchner was one of the driving forces in the Die Brücke group that flourished in Dresden and Berlin before WWI, and one of the most talented and influential of the Expressionists.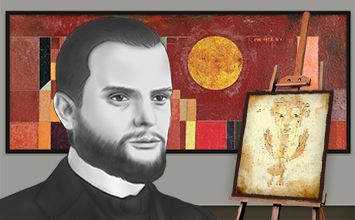 Klee, Paul

The Swiss-born painter Paul Klee worked in a variety of styles, including expressionism, geometric abstraction, and collage. His most famous works have a mystical quality and make use of linear and pictorial symbols.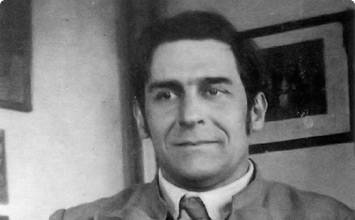 Marc, Franz

Franz Marc was a German painter and printmaker, and one of the pioneers of German Expressionism. Along with August Macke and Kandinksy, Marc founded The Blue Rider artist group. A student of Futurism and Cubism, Marc was a master of color and depth, and a major influence on mid-twentieth-century abstractionists.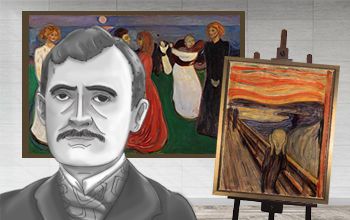 Munch, Edvard

Norweigan painter and printmaker Edvard Munch was a pioneer of the German Expressionist movement. His works such as The Scream explored deeply psychological concepts in a Symbolist style.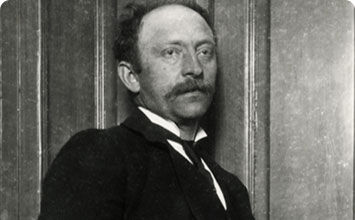 Nolde, Emil
Nolde was a Danish-German painter and printmaker who was affiliated with the groups Die Brucke, the Berlin Secession, and Der Blaue Reiter. His bright, evocative paintings of religious scenes, seascapes, and flowers earned him a unique place in the greater Expressionism movement.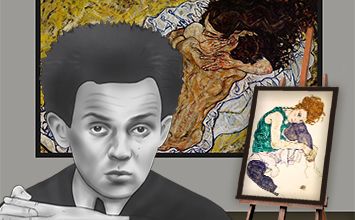 Schiele, Egon

Egon Schiele was an Austrian Art Nouveau painter. Schiele was initially taken under the wing of Gustav Klimt, but soon discovered a painterly style that was solidly expressionistic in form. While his style was reminiscent of Van Gogh, Klimt, Munch and others, Schiele shaped the female form in a uniquely non-representational manner, often twisting the body and face, making him an early proponent of European Expressionism.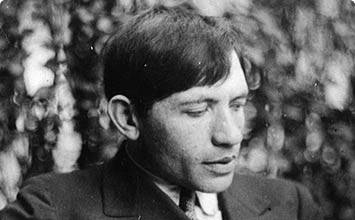 Soutine, Chaim

Chaim Soutine was a Jewish Expressionist painter whose textured, impasto style was influential for later gestural painters. He is especially known for his portraits, landscapes, and studies of flayed meat.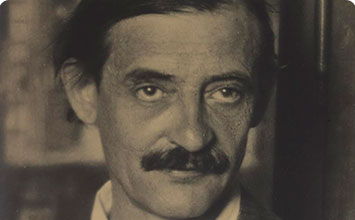 Utrillo, Maurice

Maurice Utrillo was a French painter best-known for his cityscapes, particularly his scenes of the Montmartre district in Paris. Utrillo masterfully mixed classically accurate perspective with modern loose brushstrokes to create his deceptively simple scenes of the city executed in many of the styles of the modernists of his time.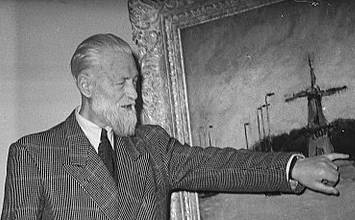 Van Dongen, Kees

The Dutch-French artist's works created a remarkable record of fashions and social attitudes in Paris over the first half of the twentieth century and added to the output and scope of the Fauvism movement.