Post War Art, The New York School and Jewish Art
Presented by Tobi Kahn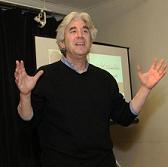 Location:
The JCC in Manhattan - 334 Amsterdam Avenue, Manhattan, NY 10023 (corner of 76th St.)
Date:
Tuesday, February 7th, 2012
Time:
8pm Lecture, 9:30pm Wine and Cheese reception
Synopsis:
Tobi Kahn, an award-winning, internationally recognized artist and lecturer, takes the audience through the most significant achievements in Jewish modern art. This lecture is an introduction to various questions, challenges, and events that shaped the work of top Jewish artists since World War II. We will look at some of the best works by top artists and touch on these ideas:
Art in New York City after WWII, The Holocaust, and the atomic bomb
Abstraction as an art form, and later, the return to figurative art
The Rosenberg / Greenberg divide and the new role of criticism in the art world
Jewish artists finding their stride in the big city and leading the avant-garde
We hope you enjoy this introduction to a number of diverse ideas and join us for future events that explore these and other art topics. Also, take advantage of the significant research that is organized for this lecture on our website, including the special section for Jewish modern art
Price:
$20 ($15 for JCC Manhattan members)
Related Materials:
The following information pages and educational tools are available on The Art Story website and will be partialy utilized during this event.

The Greatest Jewish Modern Art Achievements Timeline

Mark Rothko Jewish Themes Overview

Artists with Jewish backgrounds Highlighted on The Art Story Foundation

About The Art Story Foundation:
We are a 501c3 organization with the mission to make modern art more accessible and digestible to the general public by providing information that is easy-to-understand, professionally designed, and logically presented. Through our online resources and live lectures, we continue to allow more people to enjoy modern and contemporary art.
We are an emerging organization so please feel free to provide
comments and suggestions
or join our
Mailing List
. Also, please consider
donating
to The Art Story Foundation to help us continue our work.

Visit The Art Story Website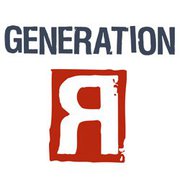 About GenerationR:
Created for Russian Jews by Russian Jews and sharing similar childhood and immigration experiences, Russian-speaking Jews in their 20's, 30's + 40's enjoy programs that explore the dual nature of their identities as American Jews from Russian-speaking families.
The mission of The Jewish Community Center in Manhattan is to foster an inclusive, engaged and informed community that embraces diversity and is rooted in Jewish values.



Visit GenerationR Facebook Page
This event is made possible through a grant by the Blueprint Fellowship project of COJECO, funded by the UJA-Federation of New York and Genesis Philanthropy Group, with support from GenerationR.