Artists
Emil Nolde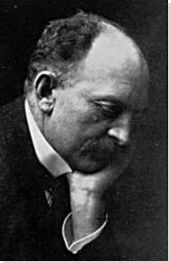 Emil Nolde
German-Danish Painter, Printmaker, Watercolorist
Movements and Styles: Die Brücke, Expressionism, Der Blaue Reiter
Born: August 7, 1867 - Nolde, Denmark
Died: April 13, 1956 - Seebüll, Neukirchen, Germany

"I want so much for my work to grow forth out of the material just as in nature the plants grow forth out of the earth"

Synopsis
Like the movement with which he was associated, Die Brücke, Emil Nolde's art creates a bridge from Germany's distant visual past to its more radical future. From medieval times until the onset of Romanticism in the early 19th century, the northern tradition, particularly in Christian religious images, was distinguished by an emotional quality that later, under the influence of Protestantism, was tempered by didactic characteristics. Under the influence of Romantic artists, traditional sacred iconography eroded into secular images that have been interpreted as imbued with mystical, spiritual overtones. Nolde, who was raised in the Protestant faith and grounded in readings from the Bible, turned away from these romantic depictions and back to biblical texts for visual inspiration. This restoration of specific, Christian imagery, whether executed as a painting or print, in a new, colorful style was not only a hallmark of his oeuvre but an important contribution to Expressionism and the northern visual arts tradition
Key Ideas
Nolde reintroduced religious subject matter, which had been a typical mainstay of northern art for hundreds of years. His interpretation retained the German predilection for expressive images but they were not rendered in a realistic style. Although based on biblical incidents from both the Old and New Testaments, his compositions abstracted and exaggerated forms to delineate figures in a compressed space, bypassing the use of traditional linear perspective to relate the story.
In addition to rethinking the use of these basic elements of art, Nolde seized upon color and used it in a bold, symbolic way that was new to the northern style of painting. He carried these ideas over into his watercolor paintings and injected them with a vitality that was previously not associated with the medium.
Emil Nolde is often viewed as an isolated figure in modern art, which would seem to mitigate his influence. Perhaps this is because of his self-imposed distance from organized art groups and his support for and later condemnation by the Nazi party. Nevertheless, his work is invariably included in discussions of German Expressionism and northern painting.
Nolde's well-honed skill as a wood-cutter allowed him to apply the principles of expressionism and abstraction marked particularly by strong contrast to the print medium as well, thus distinguishing him in another genre — printmaking - as well as painting.
Most Important Art
The Matterhorn Smiles (1897)

One of Nolde's most commercially successful postcards, The Matterhorn Smiles anthropomorphizes that iconic Alpine mountain giving it human facial features. This photomechanical reproduction from an original lithograph, demonstrates that Nolde was already exploring ways to use the medium in less realistic and representational ways.

As Nolde discovered upon his arrival in Paris, this kind of image was related to the art of the Symbolists. Typically identified by emerging "eerie, phantasmagorical creatures," according to art historian Karl Ruhrberg, Nolde's postcards openly demonstrate an engagement with the same idea, turning mountains into grotesque, human-like figures (much like Odilon Redon did earlier).

The other, more abstract strain of Symbolism, represented by Paul Gauguin, combined color and Christian iconography in a new, expressive way that Nolde later made his own. Gauguin and his contemporary, Vincent van Gogh, who might be considered the forerunners of Expressionism, were both important influences upon Nolde. Like them, he does not use color to precisely render a photorealistic image, but rather to create a wistful look at an imagined scene. In his Matterhorn image, he uses an impressionistic approach to render the mountain but presents it as a face imbued with human emotion. By freeing the mountain from its grounding in nature, Nolde has established the basic premise for Expressionism as he later practiced it.

Read More ...

Emil Nolde Artworks in Focus:
Emil Nolde Overview Continues Below
Biography
Childhood, Education and Early Period
Emil Nolde (neé Hansen) was born in Nolde, Denmark in 1867 to Protestant peasant farmers. As a child he felt that he had little in common with his three brothers, who took well to farm life. His first exposure to the arts came through a four-year apprenticeship as a woodcarver and furniture designer starting in 1884. He spent his early years as a young adult working in furniture factories and traveling through Germany, visiting cities like Munich and Berlin.
Nolde's studies continued at the Karlsruhe School of Applied Arts from 1889 to 1890. He took a position at St. Gallen in Switzerland, teaching industrial design and ornamental drawing from 1892 to 1897. It was during this time that he created his first commercially successful body of work, postcards depicting the Swiss Alps as grotesque characters. They sold widely and offered Nolde financial support for several years, spurring him to leave his teaching post to pursue additional schooling in 1898 with painter Friedrich Fehr, and subsequently under painter Adolf Hölzel at the Neu Dachau School in Munich. The following year, he traveled to Paris, where he studied at the Académie Julian. He continued to travel until 1901, when he met Ada Vilstrup; they married in 1902, and he changed his name to Nolde, after his hometown.
Mature Period
Nolde's fine art only flourished in the early 1900s, after his association with several avant-garde groups. The first of these was the Die Brücke group in Dresden, founded by four former architecture students in 1905. Nolde joined the group in 1906, and soon began to teach the group how to make etchings with his experimental approach to the medium; his intention was to highlight its specific characteristics rather than create a print with the likeness in tonality and lines of a drawing that could be precisely reproduced. This focus is aptly demonstrated in the prints he produced during this time. He, in turn, was encouraged to use his skills to make woodcuts, an art form that in the past was particularly associated with the art of Germany.
Although Nolde left the Die Brücke group in 1907 after just one year, its influence permeates his work during the next several years. After recovering from a serious illness caused by drinking poisoned water in 1909, there was a noticeable shift in subject matter towards religious iconography. Additionally, dance was a revered form of raw expression to Die Brücke artists. Art historian Starr Figura writes that for Nolde, this manifested in paintings of "unbridled dancers in primeval settings [that] were inspired by the wild movements…as well as his related fascination with exotic cultures."
- - - - - - - - - - - - - - - - - - - - - - - - - - - - - - - - - - - - - - - - - - - - - - - - - - -
Emil Nolde Biography Continues

After leaving the Die Brücke artists, Nolde became a member of the Berlin Secession, a group started by artists who rejected the traditional aesthetics of the state-run Association of Berlin Artists in favor of Post-Impressionism. He worked with them from 1908 through 1910, until he and other Expressionists were excluded from exhibiting with the Secession. He bitterly fought with Berlin Secession leader, Max Liebermann. Subsequently, he joined Wassily Kandinsky's and Franz Marc's Der Blaue Reiter group in 1911. For reasons that are obscure, Nolde was invited to join a German expedition to the South Pacific in 1913 to study racial characteristics in German New Guinea. This trip solidified his interest in the work of Paul Gauguin and Primitivism, a style he continued to incorporate in his own painting from this time into the 1930s.
Later Period
Nolde moved to Seebüll, near the Danish border in Northern Germany in 1927. He designed a house (surrounded by self-made ceramics and textiles, and garden) that he and his wife would live in for the remainder of his life. It now houses the Nolde Museum, endowed by the artist and committed to exhibition, research, and scholarship of Nolde's life and works.
Given Nolde's early interest in working with themes that were traditionally Teutonic, his mid-career altercation with Max Liebermann, and his studying of racial characteristics, it is not surprising that the artist expressed sympathies towards the Nazi party as early as the 1920s. There is research that points to his active involvement with the Nazis as he was a member of the National Socialist German Workers Party. He also argued that Expressionism was a purely Germanic form of self-expression, to the agreement of some others in the Nazi party. However, the Nazi policy towards art was firm; almost all modern art was considered degenerate. Nolde's art was a prime example and was included in the infamous Degenerate Art exhibition in 1937. Yet according to recent research by historian Bernhard Fulda and the Nolde museum, the artist "in cooperation with exhibition organizers, publishers, journalists, art historians and art dealers, Nolde largely succeeded in keeping his Nazi past out of the public view, and separating it completely from his artistic work." Evidence points to him being sympathetic to the party all the way until the end of WWII.
Despite his ties, he was served with an order by the Nazis that prohibited him from continuing to buy canvas and paint in 1941. He refused to comply and continued to paint using watercolor, a subtler, more portable medium that was often used for studies instead of oil paint whose scent could be easily detected by neighbors or soldiers. Inspired by Vincent van Gogh, Nolde's watercolors would be predominantly of flowers and landscapes, which would comprise the majority of his late work until his death in 1956.
Legacy
Nolde's short affiliation with Die Brücke and tempestuous relationship with the Berlin Secession along with his long periods of isolation and travel tend to define him as a somewhat isolated figure in the art world of his time. Nevertheless, his influence was felt there for much of his long career. His commitment to printmaking revitalized a dwindling medium. Some of those who benefitted from his teaching of the medium include Otto Mueller, Ernst Ludwig Kirchner and Max Eckstein. The re-popularization of printmaking not only as an art form, but as a way of proliferating images and ideas (as practiced by the Die Brücke artists with their catalogues and members-only pamphlets), draws a clear line towards the use of prints and art as propaganda in World War II.
Despite being a member of the Nazi party, Nolde is ironically known as the artist most confiscated by them, with over 1000 works taken from across Germany. His flower paintings, now known collectively as his Unpainted Pictures, are seen as a symbol of resistance against the party and its policies towards modernism.
The Nolde Museum, located in his Seebüll home and studio, continue to exhibit his works and those of his friends and contemporaneous Expressionists.
Influences and Connections
Influences on artist
Artists, Friends, Movements
Influenced by artist
Artists, Friends, Movements

Interactive chart with Emil Nolde's main influences, and the people and ideas that the artist influenced in turn.
- - - - - - - - - - - - - - - - - - - - - - - - - - - - - - - - - - - - - - - - - - - - - - - - - - - - - - - - - - - - - - - - - - - - - - - - -
View Influences Chart

Artists

| | |
| --- | --- |
| | Paul Gauguin |
| | Vincent van Gogh |
| | James Ensor |
| | Albrecht Durer |

Friends

| | |
| --- | --- |
| | Gustav Schiefler |
| | Karl Ernst Osthaus |

Movements

| | |
| --- | --- |
| | Post-Impressionism |

Emil Nolde
Years Worked: 1884 - 1956
Artists

| | |
| --- | --- |
| | Karl Schmidt-Rottluff |
| | Wassily Kandinsky |
| | Cheng-Khee Chee |

Friends

| | |
| --- | --- |
| | Gustav Schiefler |
| | Karl Ernst Osthaus |

Movements

| | |
| --- | --- |
| | Expressionism |
If you see an error or typo, please:
tell us
Cite this page

Content compiled and written by Ximena Kilroe
Edited and published by The Art Story Contributors
" Artist Overview and Analysis". [Internet]. . TheArtStory.org
Content compiled and written by Ximena Kilroe
Edited and published by The Art Story Contributors
Available from:
[Accessed ]
Useful Resources on Emil Nolde
The books and articles below constitute a bibliography of the sources used in the writing of this page. These also suggest some accessible resources for further research, especially ones that can be found and purchased via the internet.
biography / catalogues
More Interesting Books about Emil Nolde

Nolde Museum


Museum and Garden in Seebüll, Germany

Emil Nolde


The Museum of Modern Art
Good collection of his works available for viewing online