Artists
Richard Estes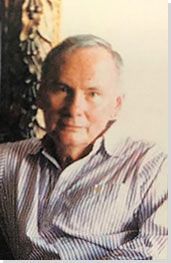 Richard Estes
American Painter
Movements and Styles: Photorealism, Contemporary Realism
Born: May 14, 1932 - Kewanee, Illinois
"Unfortunately it has been too easy for anybody to take a photograph, trace it, and make a lousy painting. Photorealism, in that sense, has been bastardized. I can sympathize with a lot of people who just reject it outright, because, like anything else, there is so much bad stuff around. I always thought of myself as a Realist painter."

Synopsis
When Richard Estes arrived on the New York art scene, Abstract Expressionism had largely run its course. In contrast to the acutely personal, emotional, unstructured, and (some would contend) self-indulgent aesthetic of The New York School, Estes among others introduced a form of painting that emphasized control and an almost machine-like precision. In part, his style emphasized the craft of painting, which was central to the hard-edged, jaw-dropping verisimilitude of photorealistic art. Artists like Estes, Audrey Flack, Chuck Close, and Ralph Goings abandoned the drama of gestural painting and promoted a kind of hyper-realism that seemed more visually descriptive of the increasingly high-tech, post-war age. For Estes, the appeal of the gleaming, reflective surfaces of New York City were irresistible. His paintings, composites of multiple photographs, suggest that the modern world is a sharply articulated one of clean, intersecting lines: orderly and systematic in presenting information about itself. Rather than humans, every kind of material and object tells its own story in an Estes painting to which the artist has always been reluctant to assign symbolic meaning.
Key Ideas
While Estes' paintings appear to be direct, painted copies of photographs, he actually combined multiple photos, often quite loosely, figuring out his compositions in underpaintings he produced using acrylic paint. He would sometimes move elements as he began working to strengthen his compositions and more closely control visual effect. As a consequence of Estes taking these artistic liberties, when viewers have tried to match his paintings with actual sites in New York City or elsewhere, they often discover surprising inconsistencies.
A major compositional strategy for Estes was often to bisect his paintings, producing a kind of split-screen result. This has the effect of making it seem as though you're looking at two different paintings or even worlds. This tactic probably relates to the often surprising juxtapositions of visual elements in the crowded city or, for instance, in a wilderness setting in which technology intrudes, as with his painting of a boat cutting through the icy water in the Antarctic.
By creating his photorealistic montages that seem convincingly whole, Estes produces works in which there are multiple focal points. He confounds the concept of the mathematical or one-point perspective, the Renaissance invention that provided drawn and painted images with the illusion of depth. Instead, viewing a typical Estes painting feels like one is constantly changing vantage points; it's a bit like the effect of covering one eye, then the other and observing how that alters one's view.
Until the 19th century, the craft aspect of painting was regarded as enormously important. Demonstrating one's skill as a draftsperson and a technically-gifted painter was as important as the subject of an individual work. With the advent of modernism, the technical virtuosity of an artist was challenged, brushstrokes emphasized, and traditional materials and methods were rejected if not dispensed with completely. Estes, among other artists, rejected the bias against craft by creating hyper-realistic paintings that recall the trompe l'oeil paintings that had for centuries provided a means for artists to display their superior technical prowess.
Most Important Art
Bus with Reflection of the Flatiron Building (1966-67)

Estes considers this piece, which depicts a young man curiously peering out of the window of a Greyhound bus, to be his first mature painting. His work from the late 1950s and early 1960s had been an experiment in looser brushwork - something along the lines of the Realist paintings of the mid-19th century. He abandoned that style for his trademark hyper-realistic paintings in which paint is applied carefully and brushwork deemphasized to the point of being invisible - almost a photograph.

At first glance, it is easy to understand why his paintings can be confused with a photograph: the reflective qualities of the car hood and windshield, and the sheen of the metal paneling on the bus, seem almost too true to life to have been painted. These "vehicle-reflection paintings" were the first successful series for Estes, who worked on them between 1966 to '69. These paintings are also evidence of the artist taking on abstraction. Using distorted light and reflections, some of these paintings are almost hard to discern. As the art historian John Perreault wrote: "in [some of] these paintings there are small patches of unreflected "reality" that anchor the images in recognizable space. These slivers of relatively undistorted space are more than ingenious; they allow the viewer to get his or her bearings."

The American modernists of the 1920s and 1930s had been powerfully moved by the monumental architecture of New York landmarks, translating it into their art with an almost religious reverence. In contrast, Estes tends to avoid postcard views of landmark sites in his paintings, preferring instead to depict the city in the way its inhabitants experienced it, while preoccupied with the demands of everyday life. Here, the iconic Flatiron Building is barely recognizable in the car's rear window. Instead of standing vertically, it appears sideways, as a warped and distorted reflection. The focus of the work thus seems to be the state of mind of the lone passenger of the bus that may similarly not appreciate the iconic value of New York landmarks.

Read More ...

Richard Estes Artworks in Focus:
Richard Estes Overview Continues Below
Biography
Childhood
Estes spent the first few years of his life in the small city of Kewanee, Illinois. He was the first of two children, and had a close relationship with his younger brother, Robert. His father, William, ran an auto repair shop in Kewanee.
The family moved to Evanston, a suburb of Chicago, when Richard was a young child. He showed a creative streak from an early age, and particularly enjoyed drawing, taking photographs, and making models. He first began painting when he was in high school but wasn't yet convinced he wanted to be an artist. Instead, he planned to study architecture at the Illinois Institute of Technology in Chicago. He was drawn to the program as it would have provided him with the opportunity to study under Ludwig Mies van der Rohe, a pioneering figure in modern architecture alongside Frank Lloyd Wright and Walter Gropius.
Estes graduated high school in 1950 and worked for an insurance company for a year. He saved enough money to travel throughout Europe the following year. During his travels, he was able to see cities and museums he had previously experienced only through books. While the trip prevented him from submitting his application for the Institute of Technology on time, the transformation he underwent, thanks to the cultural experiences he'd had in Europe persuaded him to study art instead.
Early Training
In 1952, Estes began working toward his Bachelor's in Fine Arts at the Art Institute of Chicago. He was drawn to realist painting and the Art Institute's works by Edward Hopper, Thomas Eakins, and early works by Edgar Degas were a major source of inspiration for his undergraduate artistic repertoire. Reflecting on his studies, Estes remarked, "I think one of the best things about being a student there was, for example, trying to do a figure painting and then going up into the galleries to see the way El Greco or Degas did it. You can really put your work in the proper perspective that way, and learn from the paintings."
- - - - - - - - - - - - - - - - - - - - - - - - - - - - - - - - - - - - - - - - - - - - - - - - - - -
Richard Estes Biography Continues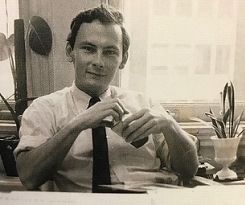 After graduating from the Art Institute in the summer of 1956, Estes moved to New York City, where he worked briefly for an advertising agency. Unable to make ends meet, he returned to Evanston in December of that year to live with his family and save money, while continuing to develop his art. He moved back to New York in 1959 and for the next several years was employed as a graphic artist in publishing and advertising. His work appeared in publications such as Popular Science and he also took on a number of freelance jobs, including designing record album covers and book jackets. In a 1978 interview, he looked back on his work during these years, characterizing it as "nothing that took any emotional energy." However, he saw that as a positive thing. "That way I wouldn't be drained," he explained. "I really wanted to paint, and would save all my creative energies for when I got home... I worked during the day and painted at night." It was during that time that he developed the technique that would define his work: painting from his photographs of urban landscapes. Unlike his peers, Estes did not use a grid system or projector in order to translate his images to the canvas. His technical mastery and devotion to the traditional mode of easel painting sets Estes apart from other photorealist painters.
Having saved some money from his commercial jobs, Estes again traveled to Europe in 1961 and 1962, devoting several months to sightseeing and painting. He took a freighter from New York to Copenhagen and then spent a month traveling through Germany and Italy; he eventually rented an apartment for four months in Palma de Majorca, Spain before returning to New York to continue his work as a commercial illustrator.
Mature Period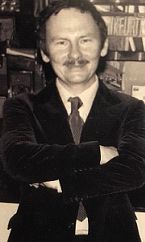 By 1966, Estes was finally able to abandon his commercial work and pursue painting full-time. He began actively cultivating relationships with New York art dealers and galleries, an effort that culminated in him landing his first solo show in 1968. His debut exhibition of New York's urban landscape, complete with remarkably detailed renditions of reflections from windows and metallic surfaces, captured the attention of critics but his hyper-realistic style seems to have, through the years, made his work more a source of critical puzzlement than acclaim. His work was also praised by fellow artists, including Salvador Dalí. Estes's career then began to take off in earnest and in 1971 he received a fellowship from the National Council for the Arts and was elected into the National Academy of Design.
In 1973, Estes moved to a new apartment and studio near Central Park, where he remains to this day, living and painting. In the early 1970s, he began spending significant periods of time on Maine's Mount Desert Island, where his art dealer, Alan Stone, had a vacation home. Initially, Estes simply wanted an escape from the oppressive heat of Manhattan in the summer, but he quickly developed a strong attachment to the village of Northeast Harbor, which has long been a summer destination for wealthy New Yorkers, including the Rockefellers and the Astors. When the former home of the American Impressionist painter, Carroll Tyson, went on the market in 1975, Estes purchased the property. He spent five years renovating the house and creating a spacious new studio. Once the renovation was complete, he began spending more of his time in Maine and expanded the subject matter of his painting to include more landscapes and seascapes. His paintings of Maine contrast sharply with the city views that established his fame, though they retain his trademark, technical precision. In the Maine works, there are no signs, no tall buildings, no telephone booths; instead, the emphasis is on natural beauty.
Late Period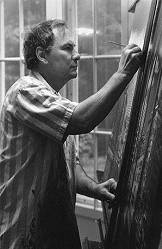 Since establishing his place within the art world, Estes has divided his time between New York, Maine, and global travel. He visits Europe regularly and has also spent extended periods of time in India, Costa Rica, Morocco, Tunisia, and Japan. Further, his ability to work is not constricted by place. "If I were working like the Impressionists, on the site," Estes once said, "it would be different, but I'm working from photographs and sketches, and frankly it doesn't make any difference where I do it."
In the 1980s and 1990s, he painted a series of famous bridges, among them, the Pont Neuf in Paris, London's Tower Bridge, the Ponte dell'Accademia in Venice, the Roman bridge in Cordoba, and the Brooklyn Bridge. In 1990, he produced a series of paintings based on his travels throughout Japan, which culminated in a successful traveling exhibition in Tokyo, Hiroshima, and Osaka.
His detailed renderings of other cities have established Estes as a chronicler not just of New York, but of urban landscapes in general. His exploration of the intersections between manmade and natural beauty have also continued to expand, with a recent series focusing on over-the-railing views of boats in water all over the world, even in Antarctica. Estes continues to draw inspiration from New York City, most recently by creating small, detailed compositions focusing on subway windows and doors.
Legacy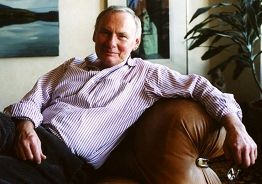 Estes has been celebrated as a leading painter of American cityscapes throughout a career spanning more than fifty years. He is considered one of the founders of the international Photorealism movement of the late 1960s, alongside Duane Hanson, Chuck Close, Ralph Goings, and John Baeder. Estes's meticulous technique and articulation of the city as a symbol of American life has directly influenced the Superrealist paintings of British-American artist Malcolm Morley, Charles Bell's renditions of metal children's toys, and the digitally manipulated and enhanced images of Denis Peterson, which call attention to social issues such as homelessness and poverty.
Influences and Connections
Influences on Artist
Artists, Friends, Movements
Influenced by Artist
Artists, Friends, Movements

Interactive chart with Richard Estes's main influences, and the people and ideas that the artist influenced in turn.
View Influences Chart

Artists

| | |
| --- | --- |
| | Marsden Hartley |
| | Edward Hopper |
| | Thomas Eakins |
| | Edgar Degas |
| | Eugène Atget |

Personal Contacts

| | |
| --- | --- |
| | Wayne Thiebaud |
| | Salvador Dalí |

Movements

| | |
| --- | --- |
| | Realism |
| | Modern Photography |

Influences on Artist

Richard Estes
Years Worked: 1952 - present
Influenced by Artist

Artists

| | |
| --- | --- |
| | Malcolm Morley |
| | Charles Bell |
| | Denis Peterson |

Personal Contacts

Movements

| | |
| --- | --- |
| | Photorealism |
If you see an error or typo, please:
tell us
Cite this page

Content compiled and written by Jen Glennon
Edited and published by The Art Story Contributors
" Artist Overview and Analysis". [Internet]. . TheArtStory.org
Content compiled and written by Jen Glennon
Edited and published by The Art Story Contributors
Available from:
[Accessed ]
Useful Resources on Richard Estes